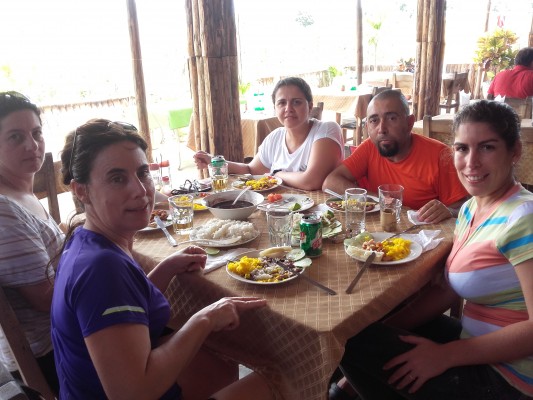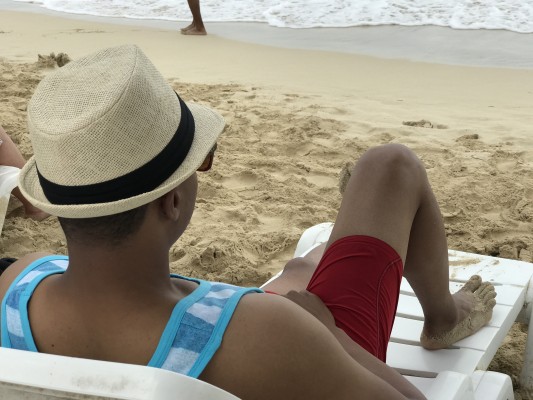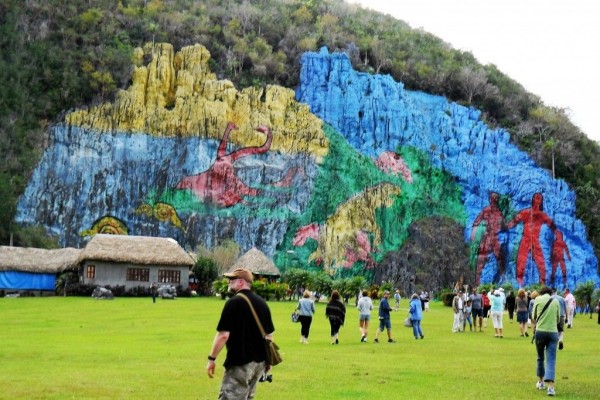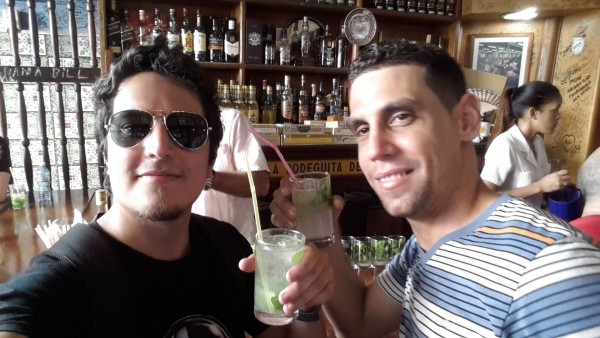 Guided by
Circuits SunriseCuba Intenso (5 days – 4 nights)
Circuits SunriseCuba Intenso (5 days – 4 nights)
Excursion
Designed to have a good time on a vacation as never before!!! In 5 days and 4 nights you will be able to know the most emblematic places of Viñales's cities, Havana and Varadero Beach. Special they desire to change the monotony of the everyday life with a short travel, but intense, the one that they will enjoy to the Cuban, of history, culture, beach, nature, music in Cuban.
Summary
Private regimen (exclusive)
Picking up and Transfer to the International Airport Jose Martí
Boardinghouse in Havana (4 nights)
3 Tour, 2 Outings and 1 night of dance
Guide Service
7 ticket of revenues
Classical American car for the transfers
Regimen of nutrition: 3 lunches and 3 dinners (typical menu to the Cuban + a drink) + 3 water bottles of 500mL.

Overview
1st day:
Airport pick up

2nd day:
In the Morning
9:30am–2:30pm Tour Havana Panoramic
In this journey you will know Historic Helmet of Old Havana, founded in 1519, and the more important places of Modern Havana, constructed in the first half of the XXth century, As: The Revolution's Plaza, the Forest of Havana, the University of Havana, the Necropolis Cristóbal Colón, the National Hotel, the Free Habana, the Embassy of USA, communal projects like Fusterlandia, the center of Vedado will go for a ride for the main Street of the capital city like 5th Avenue and Malecón
Include: guide service, water bottle of 500mL, have lunch (typical to the Cuban + 1 liquid) and classical American car for the transfer.
The Tour's Observations: Two hours of long walk for the Historic Center and journey in car combined with stops to take photos and to know places of concern.

In the Afternoon
Option 1
6:00pm-9:00pm Tour Cook each other
The Native Food of Cuban has a merited international fame. If you like cuisine and, in special of our seasoning, this is a different way to know Cuba. In this journey visit a farm of fruit trees, place in which the Restaurant finds itself embedded. In the first hour go over the farm, he knows the process of production from the seedbed to the harvest and exchange experiences with the promoters of communal projects for children and old men. After, next to the Chef prepare his choice's menu, which will taste. Between the options you will be able to elaborate fishes, seafood, meats, birds and vegetables like the famous fried chickpeas.
Include: Guide service, journey for the farm, kitchen show, dinner (typical to the Cuban + 1 liquid) and car for transfer.

Option 2:
4:00pm–6:30pm / 7:30pm-8:30pm Afternoon of Santa Maria Beach and Dinner

3rd day:
In the Morning
8:00am–3:00pm Excursion Viñales Classical
Viñales's National Park the province is located in the Saw of the Organs, of Guaniguanico's Mountain Range, in the westerner of Pinar del Rio 2 hours from Havana. I's National Monument since 1982, declared in 1999 for the UNESCO Cultural Landscape of humanity and considered one of the 10 tourist destinations more visited of the world, according to the New York Times in February 2016. In it will know this excursion, the majestic antlers, the rural towns of the zone, the Cave of the Indian that San Vicente includes canned walk for the river that he crosses it, Lookout of the Jasmines, Mural of the Prehistory once the antler was colored on foot in at the slope Pita and knowing the process of production of the tobacco at the Farmer's house.
Include: Guide service, have lunch ( typical to the Cuban + 1 liquid ), classical American car for transfer, water bottle of 500mL and ticket from entrance to the Indian's Cave.
The Tour's Observations: Journey in car, combination with stops to take photos and to know places of concern.

In the Afternoon
Option 1
8:00pm-11:15pm Show Rosalía of Castro with dinner
Cultural Society Rosalía of Castro. Under the stars the Cuban in the style of the years will enjoy the 50's night, at prestigious musical associations' company like: Afrocuban All Stars, The Show Woman, Yanko Pizanko, Sonora Gloria Matancera, Buenavista Social Club, between many more.
Include: Dinner (typical to the Cuban + 1 liquid), car for the transfer and spectacle and on-line music to dance.

Option 2
9:00pm-2:00pm Night of dance without dinner

4th day:
Option 1
8:00am-4:00pm Excursion Varadero Beach
In this excursion know Bacunayagua's bridge, appreciate a bird's-eye view of Matanzas's city, enter the Cave of Bellamar that shows specials formations of stalagmites and stalactites, he takes a bath in the Cave Saturn, visit the Josone Park the company proprietor's ancient residence Arrechavala and you take a bath by the sea.
Include: Guide service, have lunch ( typical to the Cuban + 1 liquid ), classical American car for the transfer, water bottle of 500mL and ticket from entrance to the Caves of Saturn and Bellamar.
The Tour's Observations: Journey in car, combination with stops to take photos and to know places of concern. Important being wearing bathing suit and solar protector.

Option 2
9:30am-3:00pm Tour Route Hemingway
In this Tour you know the more important places than the prominent North American writer Ernest Hemingway frequent or where you lived during his sojourn in Cuba, as they are: The farm Vigía, the town of Cojímar, the restaurant Cojímar's Terrace, the Hotel Both Worlds, The Bodeguita of the midway and The Floridita.
Include: Guide service, have lunch (typical to style Hemingway + 1 liquid), classical American car for the transfer, water bottle of 500mL, ticket from entrance to the farm Vigía and to the Hotel Both Worlds.
The Tour's Observations: Tour in car, combination with stops to take photos and to know places of concern.

In the Afternoon
6:30pm-9:30pm Ceremony of the Cannon Shot
This is a special for those that they prefer the afternoon night. In the first hours of the journey the Plaza will be able to know about the Revolution Square where the Che's historic figure is located, the Malecon, the center of Vedado, the National Hotel of Cuba and the Habana Libre Hotel. At 8:00pm get to the San Carlos of The Cabin Warfare ( constructed from 1763 to 1774 ) to enjoy the traditional ceremony of the Cannon Shot to the 9:00pm; That formerly you advertised the closedown of the doors of the outer wall of the Village and of the Bay of Havana like protection of the attack of corsairs and pirates.
Include: Guide service, dinner (typical to the Cuban + 1 liquid), car for the transfer, ticket from entrance to the Ceremony of the Cannon Shot and to the balcony to enjoy the show + 1 liquid.
The Tour's Observations: Tour in car, combination with stops to take photos and to know places of concern.

5th day:
Return airport
meeting location
ending location
Price Does Not Include
Breakfasts
Alcoholic beverages and or cocktails
Transfers out of the itinerary