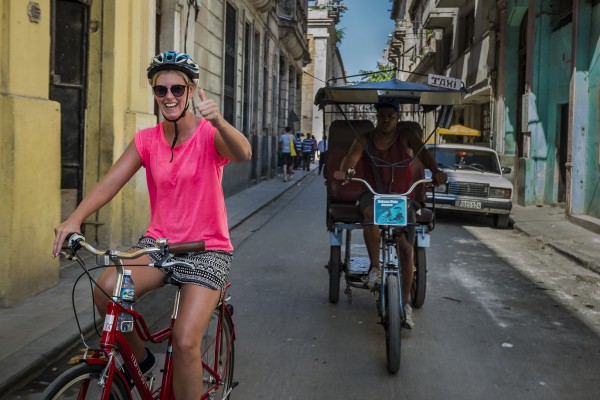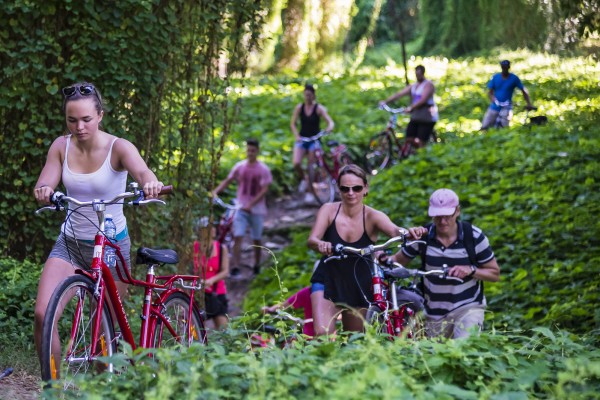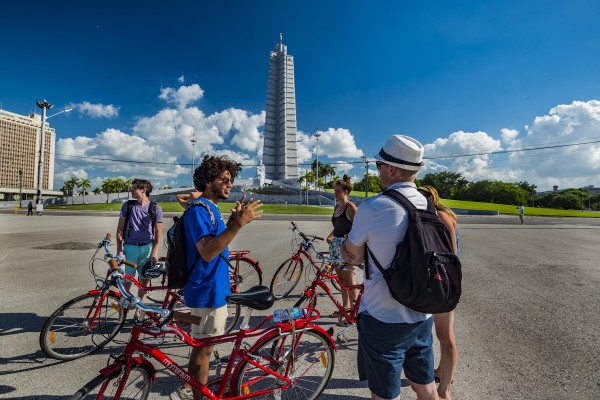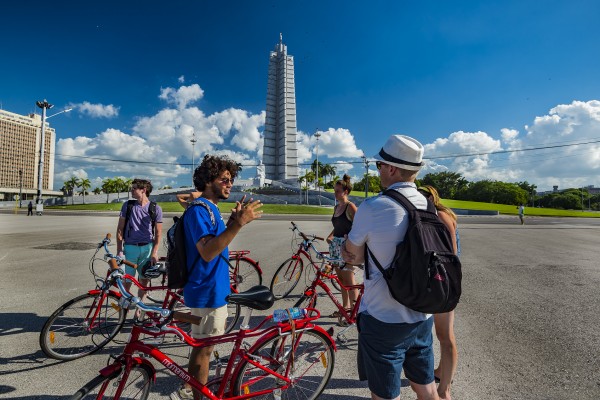 Guided by
Classic Bike/City Tour
Bike Tour
Our classic city tour is the most popular way to kick-start a visit in Havana. Riding a bicycle is the perfect way to get to know the city in a short little time. You'll be taken on an authentic route that goes through the less-frequented avenues and populated alleys, in simple words: the real Cuba!
Overview
We go through the authentic city, stopping at sites such as Plaza de La Revolución, Plaza Vieja, Plaza San Francisco de Asís, Bosque de La Habana, Cementerio de Colón… just to name a few! After arriving at the historic town center, we take a 20-minute coffee break and then walk to the next square. We restart our ride to see several colonial forts along the bay and then finish the tour with a unique insight of Havana, biking on the Malecón seawall. On our way back, we will stop by a small juice shop in Vedado to grab a delicious and refreshing, colorful fruit juice.
meeting location
152 16th street. Vedado. colonial house next to the parish church
ending location
152 16th street. Vedado. colonial house next to the parish church
Price Does Not Include
Accident insurance, snacks or cocktails.
Additional Information
Towards the end of our Classic City tour, the sun gets strong. It is recommended to bring light clothing, long sleeves, sunscreen, sun glasses and a hat (instead of a helmet, if you prefer it).
There will be a few short hills. Try them. Too hard? Don't worry, you can walk. The guide will wait.
Large bags can be stored in our bikeshop during the tour.
Please don't take pictures while driving. Wait for the stops. Don't risk your health and holidays.
This tour is leaded in English or Spanish by our local guides.
Water will be provided, and you may choose to purchase additional drinks if you like.
At the Plaza Vieja square, in the historical center, we have 20 minutes for a drink (not included in the price of the tour).
In Cub,a there is no way for private local businesses like us to provide insurance of any kind. Tourists have the obligation to buy a medical insurance for their stay. This insurance will covers sudden illness and accident.
Book Now!