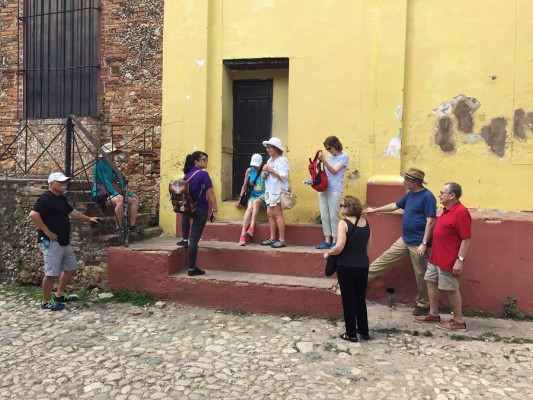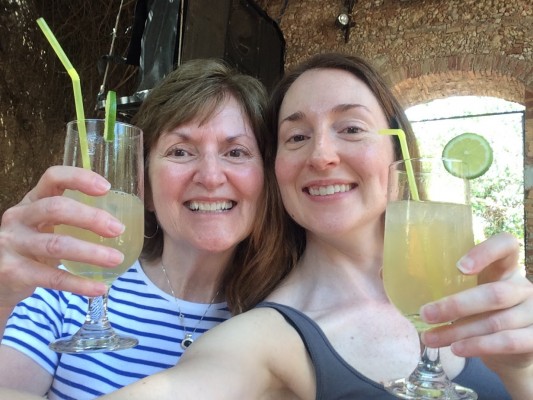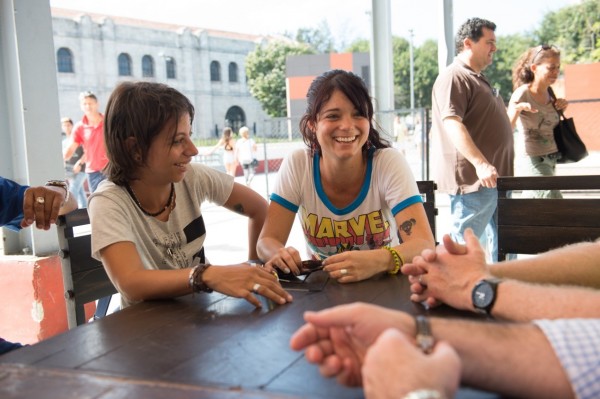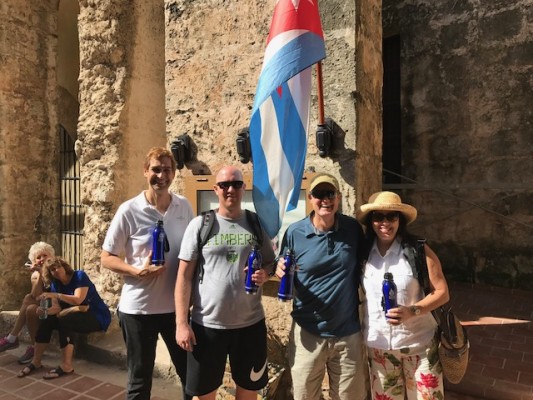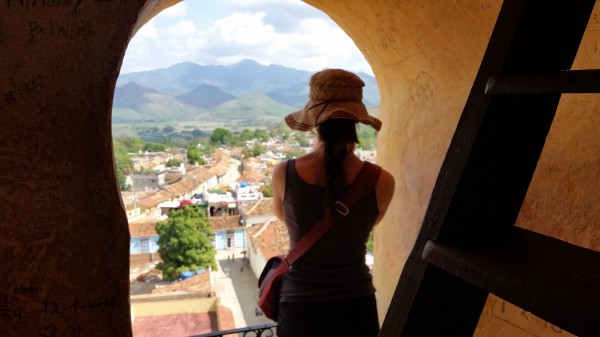 Guided by
7 Days and 6 Nights Enjoying the Authentic Cuba
7 Days and 6 Nights Enjoying the Authentic Cuba
Excursion
Overview
Day 1 Havana
Arrival to Havana.
A private transfer and your local guide will pick you up at the airport and take you to your accommodation in Havana; a private house (casa particular).

Day 2 Havana
Breakfast at your accommodation.
9:00 am - Your guide will pick you up at your accommodation to tour you around the Colonial part of Havana. Visit most famous landmarks and historical squares.
We will take you to a tour through the twisting streets of old Havana, visiting the restored Plaza de Armas, the heart of the city, San Francisco De Asís Square, and the Cathedral. Then we will go to the stately Plaza Vieja with its grand balconied buildings where the Camara Obscura is located on the top floor of the Gomez Vila Building. Donated by Spain this Camara Obscura was the first and only in Americas and one of the few in the world. On a clear day, you can enjoy the panoramic view of the city provided by its lenses and mirrors.
Then, let's stop for a drink at El Floridita, one of the world's most historic bars. It was regular home of Ernest Hemingway and the delicious Daiquiri.
Lunch included at Sloppy Joe´s; an iconic bar founded in 1917 and a former cradle of Cuban Mafia. Here you will received cocktail lessons and learn how to mix the perfect Mojito.
Take a tour in old convertible American cars around the Modern part of Havana.

Day 3 Viñales
Breakfast at your accommodation.
9:00 am - Your guide will pick you up at your accommodation and take you in a private transfer towards the west part of the country.
Then, welcome to Viñales, land of tobacco and spectacular landscapes. We will visit the famous Cueva del Indio; a 1700 meters long cave with two underground rivers. Take a boat ride on San Vicente River.
We can also take a hiking tour around the Mogotes (Limestone Mountains) and Valley.
Visit local tobacco farmer House.
Time to have lunch! (Lunch included)
Finally, we will visit the Prehistorical Mural, 180 meters long and 120 meters tall wall on the two sisters Valley painted by Cuban artist Leovigildo Gonzales reflecting nature evolution process.
Return to Havana.

Day 4 Havana/ Ciénaga de Zapata/ Trinidad.
Breakfast at your accommodation.
9:00 am - Your guide will pick you up in a private transfer at your accommodation and take you towards Cienaga de Zapata (Zapata Swamp).
Villages and towns include La Boca (with its crocodile farm), Guama, Playa Larga / El Caleton and of course, Playa Girón. Playa Larga is a small seaside village at the end of the famous Bahía de Cochinos (Bay of Pigs), where visitors can be in close contact with nature. Bird watching by day or night is a starting point for vacationers. Besides, in Playa Larga, we can swim at beaches with excellent sand, warm, and safe waters and practice scuba diving. Its abrupt edge at the bottom of the sea, located very close to the coastline, is impressive for its beautiful corals, including colonies of black corals, gorgonians, and sponges.
Lunch included.
Keep on the road towards Colonial Trinidad, patrimony city founded in 1514.
Stay at private accommodation Casa Particular.

Day 5 Trinidad.
Breakfast at your accommodation.
9:00 am - Your guide will pick you up and tour you around the historical city, one of the best-preserved cities in the Caribbean from the time when the sugar trade was the main industry in the region.
Lunch included at a local paladar.
We will also visit el Valle de los Ingenios (Sugar Mills Valley), which is a series of interconnected valleys for about 7.5 mi outside of Trinidad.
Dinner is included! You will join a Cuban family at their home and share with them not only food, but all your experiences.

Day 6 Trinidad/ Santa Clara/ Havana.
Breakfast at your accommodation.
9:00 am - Your guide will pick you up in a private transfer and take you towards Santa Clara city to visit Mausoleo Che Guevara (Che Guevara Mausoleum), which houses the remains of executed Marxist revolutionary Ernesto "Che" Guevara and twenty-nine of his fellow combatants.
Later, enjoy a delicious Cuban coffee at Café Revolución.
We will have lunch at Hotel Los Caneyes.
Later, back to the road, this time towards Havana. You will stay at a casa particular.

Day 7 Havana
Departure day ?
After breakfast at your accommodation, a private transfer will pick you up and take you to the airport 3 hours before departure flight time.
meeting location
ending location
Price Does Not Include
Custom tours for larger groups are available. Please contact me for details.
Admission to any unscheduled site, museum, etc.
Meals for Day 1 and Day 7 if needed.
Souvenirs or any other personal purchases you may have.

Additional Information
The program is open to customization. Just suggest changes and we will make it happen.
What´s Included:
Air conditioned Car with a professional driver.
Convertible old timer American car for Day 2 modern city tour.
My service as a professional tour guide.
All applicable entrance fees.
Lunches from Day 2 to Day 6.
Dinner on Day 6.
Lodging for every day, including the days outside Havana.