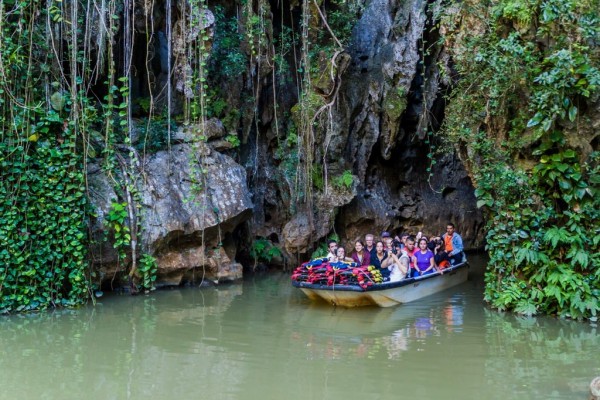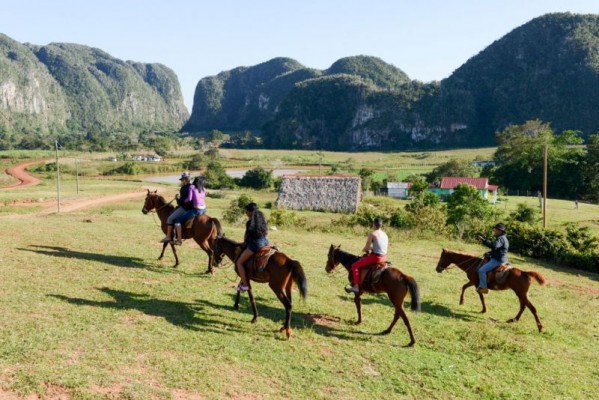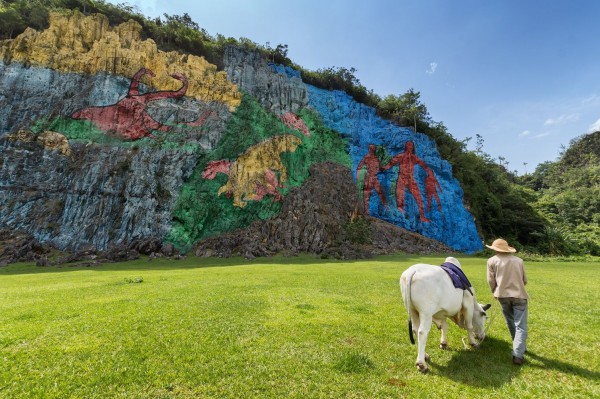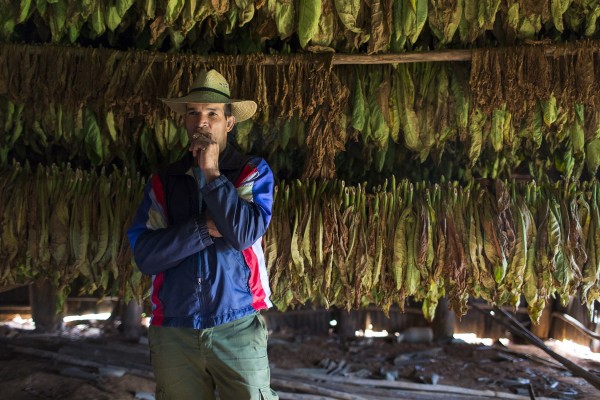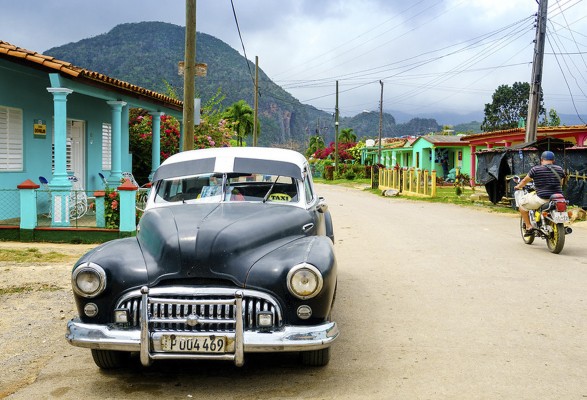 Guided by
Discover Viñales Valley in 1 day
Discover Viñales Valley in 1 day
Nature and Adventure
Discover Viñales Valley by an Old Cuban classic Car
Overview
1. Pick up at the apartment early in the morning.
2. Visit the Casa del Veguero, where you can appreciate the tobacco plantations.
3. Stop at the viewpoint of Hotel Los Jasmines. The best point to enjoy the beauty of the valley.
4. Stop at the Valle de La Prehistoria. An artist's testimony of the earth's bio-geologic evolution.
5. Visit to the Cave of the Indio with boat ride along the river.
6. Lunch in a typical house of the town.
7. Visit to Palenque del Cimarrón. Palenque was the name given to the hiding places of the fugitive African slaves.
8. Visit to the small and picturesque town of Viñales in the middle of the valley.
9. Back to Havana.
meeting location
ending location
Price Does Not Include
- Cover to the Cave
- Lunch in a local restaurant
- Riding horse

Additional Information
We propose you to make a riding horse after lunch which will allow you to admire the beauty of the Valley through small rivers, tobacco and cafe plantations. (Extra charge 25 cuc per person/ duration 3 hours).

If you prefer to make other activities such as: hire a bicycle, make canopy, or stay in the center of the town just listening Cuban live music and drinking some mojitos just let us know.