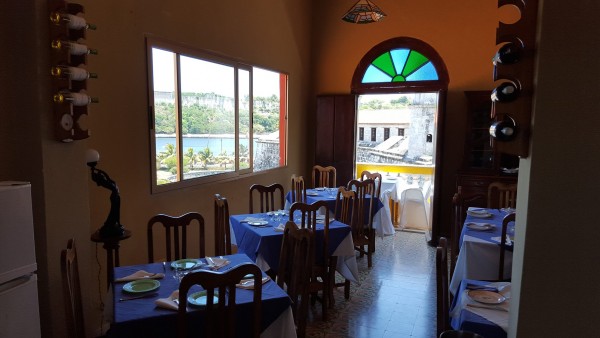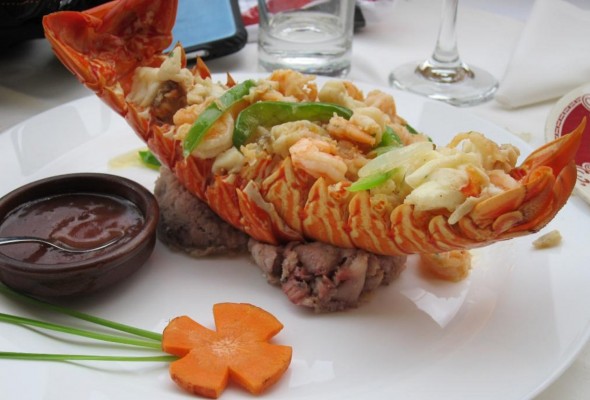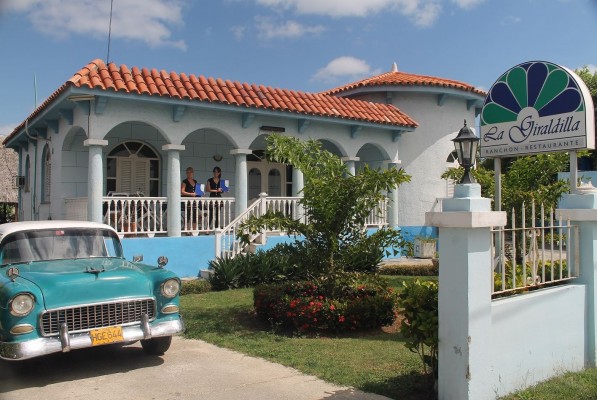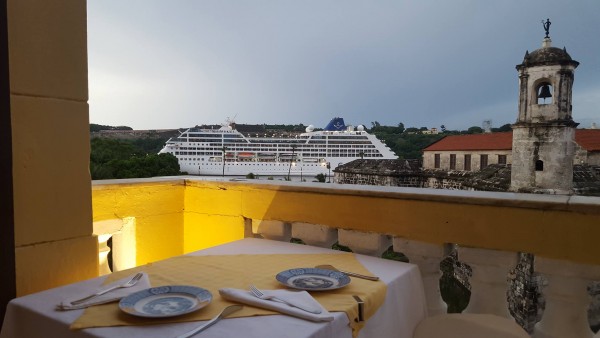 Guided by
Authentic Cuban Food with Unforgettable View
Authentic Cuban Food with Unforgettable View
Food and Cigars
La Giraldilla is a Cuban-owned restaurant hidden deep in the heart of Old Havana featuring a variety of gourmet Cuban/Spanish drinks and fare from traditional Ropa Vieja to fresh lobster and fish. The paladar is located on the third floor of an old colonial building with incomparable views of the Bay, Muro, Castillo Real, Casa de Che, Jesus Christo statue, and the Cañonazo. From the truly special sabor of a rooftop mojito to the friendly flavor of our staff who treat you as family, a visit to La Giraldilla is a can't-miss Cuban experience.
Overview
Come visit La Giraldilla for lunch or dinner and enjoy one of the following chef suggestions. Each plate is portioned to share between two (2) people comes with fried plantain chips, salad, rice (or beans and rice) and two (2) drinks (either mojito, cuba libre, ron collins, or fresh juice). Options are:

1. Plato Encendido: 6 lobster tails, each one filled with: lobster, shrimp, fish, calamari, pork, and chicken
with a variety of spicy, Alionesa and Giraldilla sauces

2. Mariscada Borracha: lobster, shrimp, calamari and fish stewed in a clay bowl with rum, whiskey
onions, peppers, tomatoes and soy sauce

3. El Barco: two large lobster tails filled with shrimp and lobster fired with rum and white wine
served with Maitre d'hotel and Giraldilla sauces

4. El Cañonazo: battered and fried shrimp, fresh fish filet pan seared in white wine sauce,
buttered and grilled lobster rounds and sautéed vegetables

5. Fuerte de Cerdo y Pollo: two portions of pork and chicken wrapped in jam and tomato sauce and
smothered in melted cheese

*NOTE* -- These dishes are large enough to be shared between 2 people and are priced as such. If you would like to enjoy one by yourself, the price will be $30 per dish (salad, chips, 2 drinks, and rice is still included in the $30).

meeting location
ending location
Price Does Not Include
Price does not include appetizers, dessert, or other drinks/plates you may order.


The dining experience at La Giraldilla restaurant was very memorable. We went in the evening. We were able to reserve a table with a view and experienced the cannon event at the fort across the bay. The restaurant is beautiful and the table in the balcony overlooking the bay was amazing! We heard the cannons going off from the fort across the bay! What an experience! The restaurant owner and family welcomed us with open arms and made us feel like family. And the food was amazing! Having the opportunity to book a restaurant ahead of the trip was a big plus. Booking was easy and we would definitely recommend to anyone visiting Havana. Go for the food, stay for the cannon experience, and enjoy a romantic evening at La Giraldilla! You will not regret it!

(

helpful)
(

helpful)