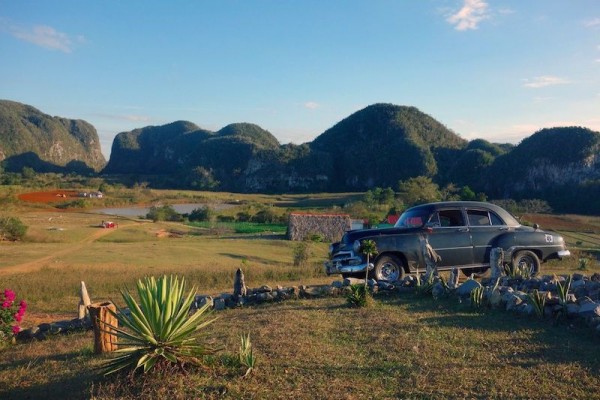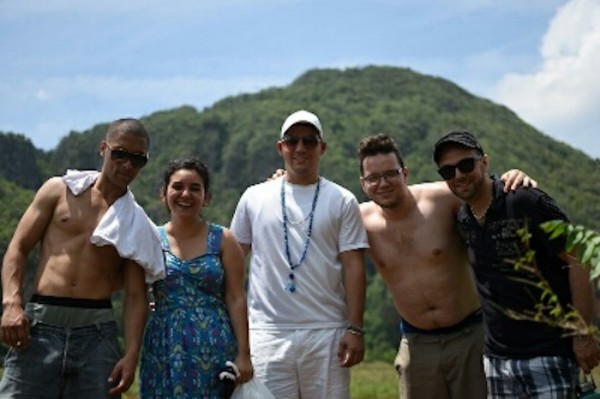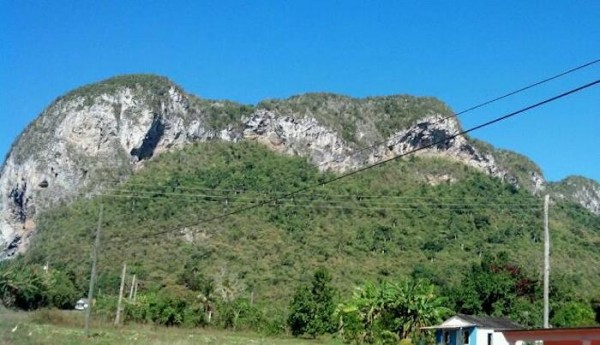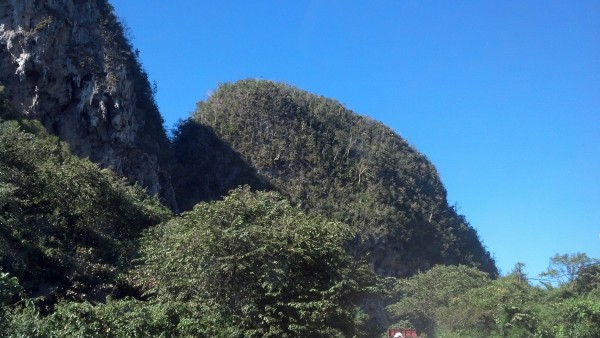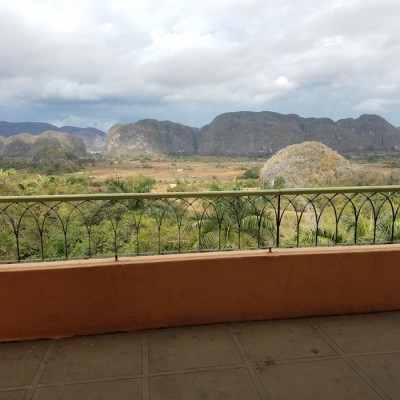 Guided by
A Whole Day in Viñales on a Vintage Car
A Whole Day in Viñales on a Vintage Car
Nature and Adventure
A tour to the Cuba´s most magnificent natural mountain range, recognized in 1979 as a National Monument and declared in 1999 as World Heritage by UNESCO.
Visitors will have the chance to visit a farmer house to learn about the local tobacco-growing process and see a fully functional drying house and, at the end, buy hand-made cigars as souvenirs.
On the other hand, going inside the caves, taking a ride in a boat through an inner river, being mesmerized by the beauty of the huge Prehistorical Painting Wall will make this experience a perfect one for the most demanding ecological tourist.
Overview
After picking you up at your staying place, we will head to the westernmost province of Cuba, Pinar del Rio, along the highway.
Firstly, we will stop at Soroa Orchid Garden, where you will enjoy the beauty of more than 700 different species of orchids.
After that, and having reached already the Viñales area, 25 km of a twisty uphill road will allow you to enjoy the amazing landscape. The climax will be in Los Jazmines Sight Point.
The next step will be the hassle-free village of Viñales, before going in the Indian's Cave, where motor boats ply the underground river.
At that point, the Cigars place is the option to enjoy the aromatic weed while the farmer explains the growing process and invites you buy hand-made cigars at the end.
To completely fulfill your day, the last step will be on the 120m-long painting on a wall, which represents the theory of the evolution of the mankind.
After such a day, Havana will welcome you back.

meeting location
Client's house or hotel in Havana
ending location
Client's house or hotel in Havana
Price Does Not Include
The entrance fees for the Indian's Cave and Soroa Orchid Garden go around $5 to $10 CUC per person.
Additional Information
Comfortable shoes, water, sunglasses... and a camera --you will need it to capture all the beauty.