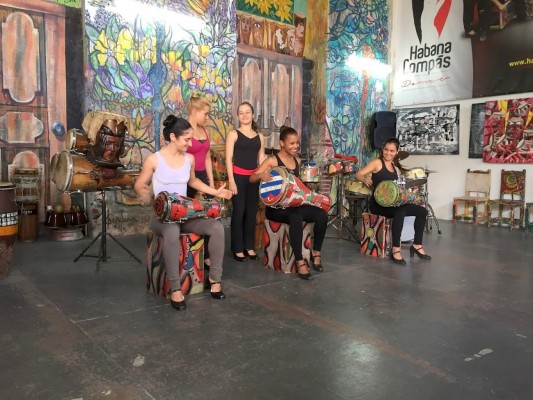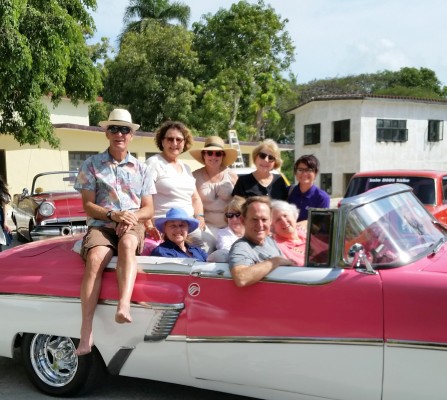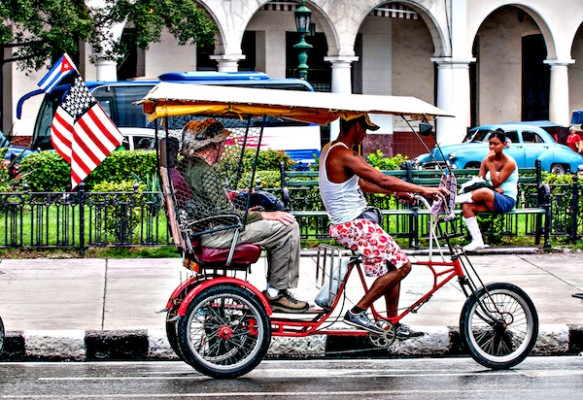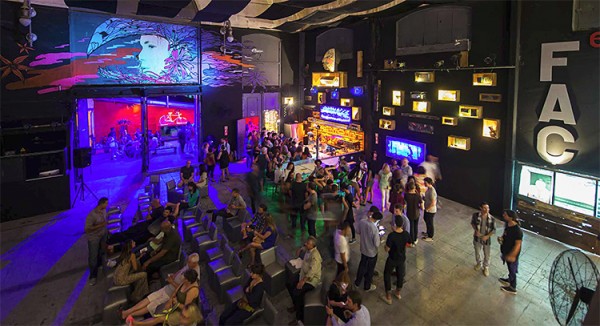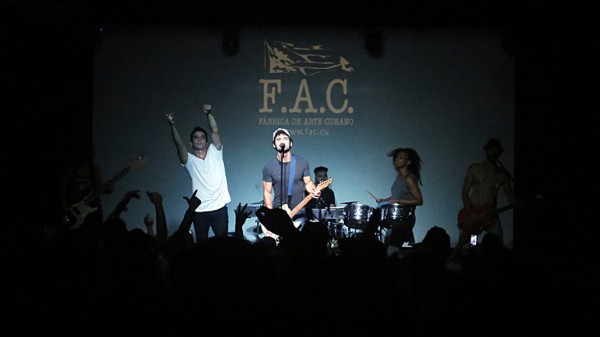 Guided by
Two Days Cultural Program in Havana
Two Days Cultural Program in Havana
Car Tour
I will take you to the most important cultural venues of Cuba and show you the colorful elements that compose the Cuban way of life.


Overview
Day 1:

9:30 am – I will pick you up wherever you are staying and take you a dance rehearsal of Havana Compass Dance, one of the most prestigious and originals company in the country. A pioneer merging visual arts with music and dance.

Next, take a tour through the twisting streets of old Havana, visiting the restored Plaza de Armas,, Plaza San Francisco De Asís, and the Havana Cathedral.

Later, we will visit Plaza Vieja with its grand balconied buildings, including the Camara Obscura at the top floor of the Gomez Vila building.

Lunch time! We are going to take a break from Cuban heat and enjoy some delicious traditional Cuban food with a twist at "Lamparilla 361". Mojitos for everyone, cheers!

Now enjoy a tour in typical local transportation (bicitaxi) around the non-touristic part of Old Havana until you arrive to "San José" Handcraft Market. Ancient deposit on the harbor area reborn thanks to the Historian Office of Havana´s efforts transforming it into a cultural commercial complex and Cuban art craft shop. It´s a non- parallel example of the industrial patrimony and it is also the biggest craft market in the city. (This is your moment to purchase all kind of souvenirs).

Later visit "Hotel Nacional de Cuba" for drinks and a wonderful view. An historic luxury hotel located on Malecón Avenue. It was designed by the famous New York firm McKim, and features an eclectic mix of architectural styles. It opened in 1930.

Take a break at your accommodation in order to refresh yourself and get ready to enjoy a night out.
Dinner is not included on this program.

Your local guide will pick you up and take you to: Cuban Art Factory, (F.A.C.) This is an artistic project rushed by the need of rescue, support and promoted all arts: film-making, music, theater, dance, visual arts, literature, fashion, graphic designing and architecture; thru art/artist integration and a direct interaction with the audience at a massive level.

It was born from an original idea of Cuban musician X Alfonso who invested all his time and effort into create an alternative place of culture and leisure for Cubans and foreign. F.A.C has several rooms with different capacities for live concerts, performance, theater plays, dance, lectures, workshops and audiovisual projections. Besides it has six spaces dedicated to photography, visual arts, architecture and design.

You can also find open bars and cafeterias.

Day 2:

Breakfast at your accommodation.

09:30h Your guide will pick you up at your accommodation in order to take you to the Fine Arts Museum that exhibits Cuban art collections from the colonial times up to contemporary generations. The Palacio de Bellas Artes (Palace of Fine Arts) is dedicated exclusively to housing Cuba Art collections. Spanning the 17th and 19th centuries has rooms devoted to landscape, religious subjects and the Costumbrismo narrative scenes of Cuban life. The gallery devoted to the 1970s is marked by a preponderance of Hyperrealism and the latest generation of Cuban artists whose works all reflect the strong symbolic imagery that has been prevalent in recent decades. The most notable works are those of René Portocarrero and Wifredo Lam. A modernist sculpture by noted Cuban artist Rita Longa stands outside the main entrance.

Lunch at "Sloppy Joe´s" Iconic bar, founded in 1917 that used to be headquarter of mafia and cradle of world famous "Cuban" sandwich, where you will have cocktail lessons and lunch.

Now it´s time for Salsa Lessons! Get those hips moving with Salsa Xpress School instructors ("Liquid courage" included).

Take a break at your accommodation in order to refresh yourself and get ready for dinner time.

Dinner at "La Barraquita" where you can learn and enjoy our culinary Spanish heritage.
meeting location
Hotel where the client is staying
ending location
Hotel where the client is staying
Price Does Not Include
What´s Included:
Air conditioned Car with a professional driver.
My service as a professional tour guide.
All applicable entrance fees.
A la carte lunch at restaurant "Lamparilla 361".
A cocktail at Hotel Nacional de Cuba.
Cocktail lesson and a Cuban sandwich at "Sloppy Joe´s Bar".
Dinner at "La Barrquita" restaurant.

What´s Extra:
Custom tours for larger groups are available. Please contact me for details.
Admission to any unscheduled site, museum, etc.
Dinner on the first day.
Souvenirs or any other personal purchases you may have.
Drinks once inside the Cuban Art Factory.

Additional Information
All programs are open and tailor made. You can suggest any changes or preferences and the program will be bend to your requests. The main goal of the local guide is to make this holidays suitable and perfect for you.