Orlando

verified email address

verified phone number

verified facebook profile

offline verified
member since
August 05, 2016
About
I am passionate about all things history and art, and I am taking you with me on a journey through the History of Cuba. Tours, conferences or Q&As, pick your favorite. Discover the deep Havana by my side.
MY EXPERIENCES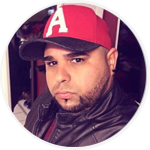 Two thumbs up to Orlando! We really enjoyed his company and out of this world knowledge of Havana and it's people. There is no way I would have such an extraordinary experience in Cuba without Orlandos help. I highly recommend Orlando to anyone who is truly interested to know the best of Cuba.

(

helpful)


The museum tour with Orlando was amazing. Orlando knows so much about art and his passion makes the tour very enjoyable. The museum tour is a great way of learning about Cuba and the different periods in Cuban history. Booking was really easy and Orlando was very responsive to questions and providing information about the tour. Our understanding and enjoyment of Cuban art was definitely enhanced by Orlando's guidance. There is no question that we wouldn't have gotten as much from the museum without Orlando's company. Book this tour! You will not regret it!

(

helpful)


Our tour guide, Orlando, was the best part of our trip to Cuba. We hired him through Tour Republic to be our private guide for two days in Havana. We had asked for a guide who was well-versed in Cuban history, and we preferred that the tour be in Spanish. Orlando was the perfect choice. He is knowledgeable, friendly and easy-going, and his Spanish is very easy for me, an intermediate speaker, to understand. On our first day he took us through Old Havana, telling the history of the area but also sharing interesting personal stories he had of archaeological research he himself had conducted there. On our second day we toured Modern Havana, and talked about the recent changes in Cuba, and what direction it might take. Orlando was interesting, engaging, flexible, knowledgeable, and fun — everything you'd want in a tour guide. He was very responsive to our interests, and incorporated the things we'd asked about into our tour. He knew which businesses were on the list of places U.S. citizens were not allowed to go to. We were able to have a full-time schedule of learning and interacting with the Cuban people, without worrying about the restrictions.

(

helpful)