Ines

verified email address
member since
April 13, 2017
ENJOYED EXPERIENCES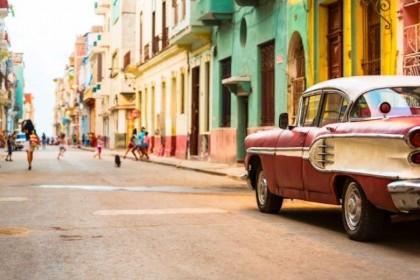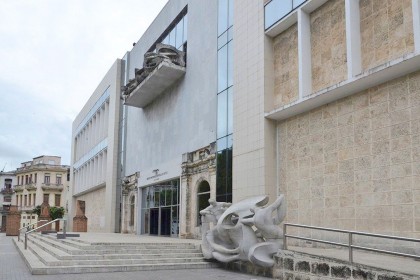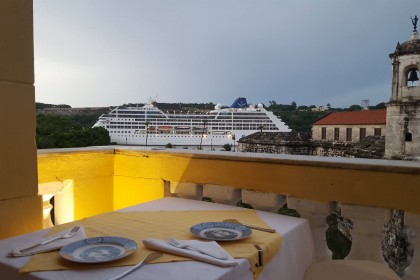 This tour is a perfect choice for learning while visiting the major sights of Havana. We want to thank Ruben for the wonderful day that we spent in Havana. Everything was perfect. We enjoyed all the sites, but mostly, we enjoyed Ruben's company and comments. We learned a lot about Havana/Cuba and its people. We enjoyed the conversations and appreciate you sharing your knowledge and experiences throughout our tour and the places we visited. We loved to be able to ride in Ruben's wonderful 59 Impala (with a/c which was a plus). It was beautiful! We thank you for making our trip one of the best travel adventures that we have ever experienced. It was a trip of a lifetime and we will never forget. Ruben was always very responsive to emails and made the effort to answer all my questions during the planning process. I always felt that we had flexibility in the sites to be visited and the opportunity to customize the tour based on our interests. The tour also exceeded our expectations in the breadth of sites visited. The tour is an excellent way of getting to know Havana, its history, and its culture. We saw a lot of Havana during the tour, covering different districts around Old Havana. We never felt rushed, and Ruben always made us feel that we had flexibility in terms of how much time we needed to explore the sites and take pictures. I also want to add that Ruben was very punctual regarding the agreed upon time to start our tour.

(

helpful)


The museum tour with Orlando was amazing. Orlando knows so much about art and his passion makes the tour very enjoyable. The museum tour is a great way of learning about Cuba and the different periods in Cuban history. Booking was really easy and Orlando was very responsive to questions and providing information about the tour. Our understanding and enjoyment of Cuban art was definitely enhanced by Orlando's guidance. There is no question that we wouldn't have gotten as much from the museum without Orlando's company. Book this tour! You will not regret it!

(

helpful)


The dining experience at La Giraldilla restaurant was very memorable. We went in the evening. We were able to reserve a table with a view and experienced the cannon event at the fort across the bay. The restaurant is beautiful and the table in the balcony overlooking the bay was amazing! We heard the cannons going off from the fort across the bay! What an experience! The restaurant owner and family welcomed us with open arms and made us feel like family. And the food was amazing! Having the opportunity to book a restaurant ahead of the trip was a big plus. Booking was easy and we would definitely recommend to anyone visiting Havana. Go for the food, stay for the cannon experience, and enjoy a romantic evening at La Giraldilla! You will not regret it!

(

helpful)