Can you travel to Cuba right now? What are the current travel restrictions to Cuba during COVID-19? If you've been dreaming about that trip to Cuba for a while, these are probably your million-dollar questions. And with good reason. Today, you can't simply jet out to Cuba on a whim!
Don't despair, though. This guide will fill you in on every Cuba travel restriction you need to know. Follow along!
Is Cuba Open for Travel?
Cuba is open for travel, and it's generally safe to travel to Cuba. However, amid the COVID-19 pandemic, you must comply with additional entry requirements and travel restrictions.
Additionally, if you are traveling from the US, you may be subject to further restrictions imposed by the US government.
Entry Requirements to Cuba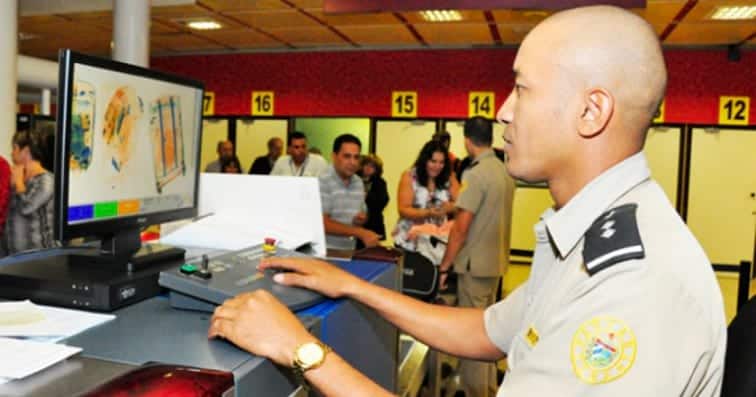 Like any other country, Cuba has regulations that travelers must comply with when entering the country. There are four basic entry requirements to Cuba.
Valid Passport
You must bring your passport for overseas travel; Cuba is no exception. Your passport must be valid for six months after your return date.
Cuba Tourist Card (a.k.a Cuba Visa)
If you travel to Cuba for tourism, you most likely need the Cuba Tourist Card ("Tarjeta del Turista").
The Cuba Tourist Card comes in two colors: pink and green. Everyone traveling to Cuba directly from the US will need the pink one.
You will need the green version if traveling from Canada or any other country.
You can get the Cuba Tourist Card from any of these providers:
Your airline or travel agency – most times, your airline or travel agency will include the Cuba Tourist Card in the flight ticket or travel package.
Online – the easiest way if the Cuba Tourist Card is not included in your flight ticket or travel package. You can get it from trusted sites like EasyTouristCard.
Cuban Embassy or Consulate in your country – you can also go in person to the Cuban Embassy or Consulate in your country of origin and fill out the necessary paperwork.
In any case, if you apply for the Cuba Tourist Card yourself, you will need:
Valid passport

Application form

Travel itinerary

Evidence of travel health insurance
Travel Health Insurance
The Cuban government requires all visitors to bring travel medical insurance to Cuba.
If your travel package or flight ticket won't include health insurance, consider subscribing to a plan by a travel medical insurance provider, such as Insubuy.
Customs and Health Declaration Forms
After landing on the island, you will be asked for a Sanitary Statement and Customs Declaration. To save time and annoyance, complete the required documentation online on D'Viajeros, the Government's official website for this purpose.
COVID-19 Restrictions in Cuba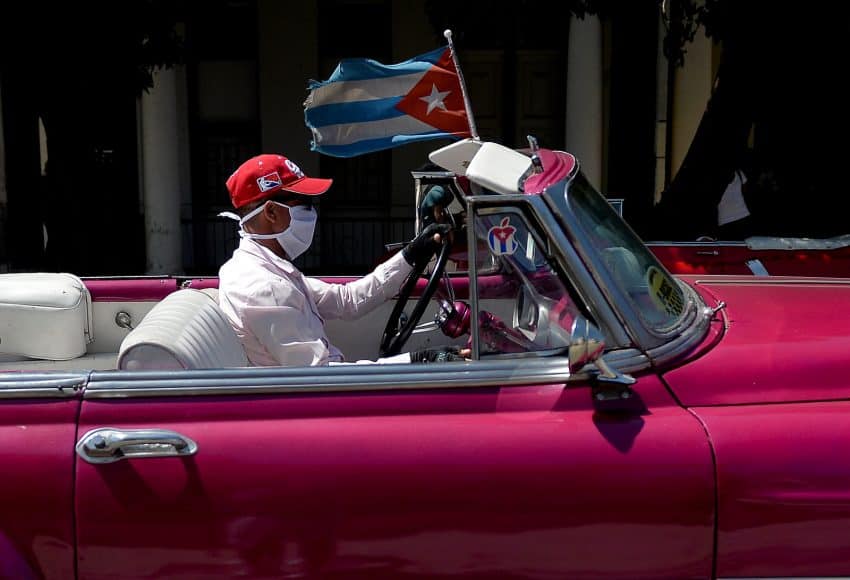 Like many popular travel destinations, Cuba's tourism industry is facing a crisis due to the emergence of COVID-19. However, with an almost 90% vaccination rate on the island, the Cuban Government recently eased COVID-19 travel restrictions.
No PCR Test or
Proof of COVID-19 Vaccination

Required

As of April 6th, 2022, you won't need to present a negative PCR test or a vaccination certificate at arrival.
Random Antigen Tests at Arrival
Health workers at airports may conduct random Antigen tests upon arrival, especially if you have symptoms. If you test positive, you and people who had contact with you will be taken to "designated medical facilities" for quarantine.
Temperature Screening at Arrival
You may also be subject to random temperature screenings by health workers at Cuban airports.
Face Masks Are Not Mandatory
Although the Cuban Government recently lifted the face mask mandate, many people on the island still use face masks, and some establishments may ask you to do so too. Please, be respectful of locals who choose to wear a mask.
Good face masks may be hard to come across in Cuba, so you better get some face masks in advance of your trip.
Shortages of Almost Everything
A sad fact about Cuba is that the COVID-19 pandemic has hit hard on the Cuban economy. Inflation is rampant, and basic medicines and foods are in short supply. Therefore, you should prepare to deal with shortages of almost everything in Cuba, including over-the-counter medicines and hygiene products. 
Consider bringing your medications and items to protect against COVID-19, such as:
For more, please read our full rundown of things to bring to Cuba.
Restrictions Aside
Finding good, practical advice for your first trip to Cuba can be challenging, especially during COVID-19. However, all you need to know today is that the island is getting back to "normal", after years of tough travel restrictions.
Simply comply with the basic entry requirements (passport, tourist card, health insurance, and sanitary statement) and set your expectations right. You will be able to do pretty much everything you wanted to before the pandemic times.
Do you know of further Cuba travel restrictions in place? Let us know in the comments below!
Essential Travel Logistics For Cuba
Cuban Tourist Card – If your Cuban Tourist Card (a.k.a Cuban Tourist Visa) isn't bundled into your airline ticket or travel package, buy it only through EasyTouristCard. 
Travel Health Insurance – Travel medical insurance is an entry requirement for Cuba, so you can't skip it. Travelers can get travel health insurance for Cuba via Insubuy. Travel protection benefits such as trip interruption and cancellation, baggage delay insurance, etc., are not required.
Essential Items to Pack – Bring the essential travel necessities that you may not be able to get in Cuba:
Read our complete packing list for Cuba.
Find Accommodations – Find hotels or casas particulares (private accommodations) on Skyscanner, which lists thousands of accommodations available in Cuba.
Book Your Flight – Book cheap flights to Cuba on Skyscanner, our favorite flight search engine to find deals on flights to Cuba.