Is Cuba open for travel in 2021? What are the current Cuba travel restrictions and entry requirements during Covid-19? As an American, how can you comply with the US Government's restrictions on traveling to Cuba? If you've been dreaming about that trip to Cuba for a while, these are probably your million-dollar questions. And with good reason. Today, you can't simply hop on a flight and jet out to Cuba on a whim!
Don't despair, though. To help clear up the confusion, we put together this guide to fill you in on every single Cuba travel restriction you need to know. Follow along!




Is Cuba Open for Travel?
Cuba is open for tourism, but the Cuban Government enforces certain Covid-19-related travel restrictions and entry requirements. If you are traveling from the US, you may be subject to additional restrictions imposed by the US government.
Is It Safe to Travel to Cuba Right Now?
Although it's generally safe to travel to Cuba in "normal times" and Cuba is open for travel, the island is currently being hit hard by the Covid-19 pandemic. In fact, Cuba remains at Covid-19 Level 4 according to the CDC, the highest level yet.
Therefore, traveling to Cuba now may present health and safety risks amid the Covid-19 pandemic. With the COVID-19 crisis in Cuba at its peak, it's hard to know when would be the best time to go to Cuba.
Latest Cuba Travel Restrictions
The current travel restrictions to Cuba include a pre-arrival PCR test taken within 72 hours from arrival, the completion of the Sanitary Statement, a quarantine for 5 nights at certain designated hotels, and two additional PCR tests in Cuba. Additionally, the Cuban Government requires you to bring a Tourist Card (a.k.a Cuba Visa) and travel insurance.
If you are traveling with a US passport, your schedule in Cuba must fall within one of the 12 categories of authorized travel to Cuba, you cannot spend money at certain restricted businesses, and you should keep your travel records for 5 years.
Entry Requirements to Cuba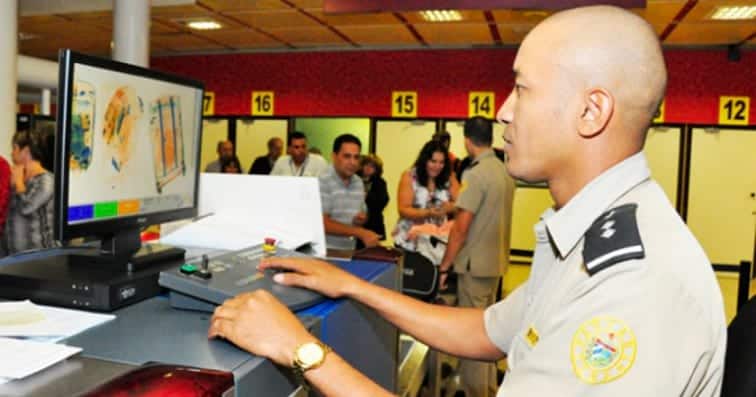 Like any other country, Cuba has its own regulations that travelers must comply with when entering the country. There are three basic entry requirements to Cuba.
Valid Passport
You'll want to bring your passport along with you for any travel overseas, and Cuba is no exception. Your passport must be valid for 6 months after your return date.
Cuba Tourist Card (a.k.a Cuba Visa)
If you're thinking about visiting Cuba, you've probably heard words like "tourist card" and "Cuba visa" floating around. However, the Cuba Tourist Card and the Cuba Visa are not the same. If you travel to Cuba for tourism, you most likely need the Cuba Tourist Card ("Tarjeta del Turista").
The Cuba Tourist Card grants visitors a maximum stay of 30 days on the island and can be used within 180 days of issuance. They come in two colors: pink and green. Everyone traveling to Cuba directly from the US will need a pink Cuba Tourist Card. If you fly directly from any country other than the US, you will need the green version.
You can get the Cuba Tourist Card from any of these providers:
Your airline or travel agency – most times, your airline or travel agency will include the Cuba Tourist Card in the flight ticket or travel package.
Online – the fastest and easiest way if the Cuba Tourist Card is not included in your flight ticket or travel package. You can get it from trusted sites like EasyTouristCard.
Cuban Embassy or Consulate in your country – you can also go in person to the Cuban Embassy or Consulate in your country of origin and fill out the necessary paperwork.
In any case, if you apply for the Cuba Tourist Card yourself, you will need:
Valid passport

Application form

Travel itinerary

Evidence of travel insurance
Travel Insurance
All visitors to Cuba must have travel insurance. Health care in Cuba is free for Cuban nationals but not for tourists. Prepare for the unexpected. After all, you won't want to be stuck in Cuba with outstanding medical bills.
If your travel package or flight ticket won't include health insurance, consider subscribing to a plan by an established travel insurance provider, such as RoamRight (for US travelers).
Cuba Travel Restrictions in Relation to Covid-19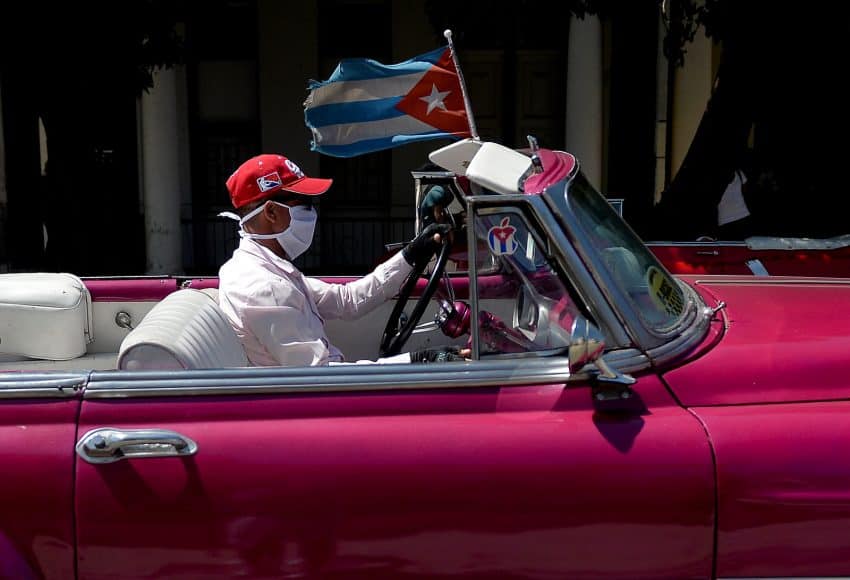 Like many popular travel destinations, Cuba's tourism industry is facing a crisis due to the emergence of COVID-19. To prevent the further spread of the virus, the Cuban Government recently imposed tight travel restrictions, including several PCR tests, a quarantine, and mobility restrictions.
Pre-arrival PCR Test Required
As of January 10, 2021, all incoming travelers to Cuba must present a negative PCR test result taken within 72 hours from the arrival date. Make sure to take your PCR test within the required timeframe!
Sanitary Statement for Travelers
Filling out the Sanitary Statement for Travelers ("Declaración de Sanidad del Viajero") is mandatory for all incoming visitors. This sort of health declaration form asks you basic questions about your health in the last 15 days before your travel.
PCR Test at Arrival
Upon arrival, you will be given another PCR test (and it won't be the last one). The test comes with a "sanitary fee" of about 43 USD. But, if you booked your flight after December 1, 2020, your flight ticket should already cover this fee.
Quarantine for 5 nights and 6 days
There is a mandatory isolation period that lasts for 5 nights and 6 days. You will be "locked" in a "quarantine hotel" at your own expense during this time. Quarantine hotels are available in the top travel destinations in Cuba and start at $40 per person per night.
Unfortunately, you can't skip the quarantine hotels. You can't even spend the quarantine at the so-called "casas particulares" (private houses).
If you can't resist the urge to bragging about your Cuban adventure, at least you can get Wifi in your Cuban hotel.
PCR Test After Quarantine
On day 6 of the quarantine, you will to take yet another PCR test. If the result comes back negative, your quarantine will be over (finally!). If, unfortunately, your test is positive, you will be hospitalized at your own expense. You can pay the costs not covered by your insurance with a non-US credit card.
What to Expect in Cuba During Covid-19
Once in Cuba, you will face further restrictions on tourist facilities, attractions, and mobility. You may even be fined for non-compliance!
Face Masks And Social Distancing
Everywhere you go in Cuba, you must wear a face mask. There are no exceptions. You should also maintain a 5 ft. distance from others.
Good face masks may be hard to come across in Cuba, so you better get some face masks in advance of your trip.
Shortages of Basic Hygiene Products
Shortages of basic over-the-counter medicines and hygiene products in Cuba are not uncommon, even in normal circumstances. However, with the pandemic, scarcity of food and drugs is now widespread.
Consider bringing your own medications and items to protect against COVID-19, such as:
For more, please read our full rundown of things to bring to Cuba.
Contact Tracing
Cuba has a strict contact tracing program, so don't be surprised if they ask many questions about people who might have exposed you to COVID-19.
You may also be subject to random temperature screenings by health workers during your stay.
Shorter Operating Hours and Limited Capacity
There is limited capacity and operating hours at most tourist facilities. For example:
Shops are open from 9:00 am to 5:00 pm on weekdays and between 9:00 am and 1:00 pm on Sunday.

Operating hours may be shorter in many cafes, bars, and restaurants. Tables must be spaced at least 5 ft. apart. Some restaurants offer only food for delivery.

Drinking alcohol in public or hosting a party is not allowed.

Public parks can open between 5:00 am and 7:00 pm.

Many public pools are closed.

Museums and theaters have limited capacity, and social distancing is strictly enforced.

Beaches in Havana are closed. Beaches outside the capital city may open but at a limited capacity.

Large religious gatherings are not allowed in Havana. In the inner cities, churches may open at a limited capacity and observing social distancing.

Travel agencies may be closed and tourist excursions suspended.

Curfews are imposed from time to time.
Restricted Travel Within and Between Cities and Provinces
Suppose you are thinking of renting a car in Cuba and visiting nearby cities or even backpacking Cuba by yourself. In that case, you might come across an unpleasant surprise. According to the COVID-19 situation in a province or municipality, traveling in and out may be restricted. In some cases, anyone traveling to other cities or provinces must go through specific checkpoints with sanitary controls.
Long Lines Everywhere
If you get out of your hotel, prepare to stand in excruciatingly long lines almost everywhere you go in Cuba. There are long lines in the airport; long lines outside local stores, cafes, and restaurants; long lines to exchange Cuban currency in CADECA; even long lines to get the newspaper.
Memorize this Cuban expression: "quién es el último en la cola?" (who's last in line?). You will need it.
Most Cuban People Are Not Yet Vaccinated Against COVID-19
Cuba has its own vaccine program, and there are several vaccine candidates in late-stage trials. However, most Cubans haven't been vaccinated yet, and the safety and efficacy data are limited.
Therefore, just in case you even thought about it, don't expect to get vaccinated in Cuba anytime soon.
US Travel Restrictions to Cuba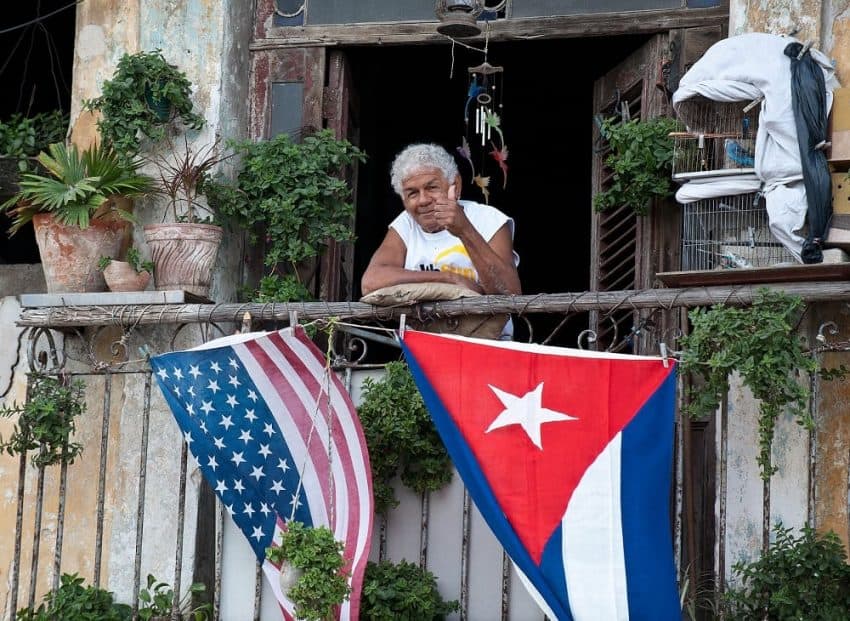 Despite its natural beauty and proximity to the US, the US Government banned Americans from visiting the island for almost half a century. Why is that?
The answer lies in the two nations' histories, intertwined during the Cold War when the US imposed a wide-reaching trade embargo against Cuba. But in the decades since the Cold War ended, the embargo has begun to gradually relax, especially for Americans wanting to travel to Cuba.
That being said, the legal aspects of traveling to Cuba as an American can be tricky and confusing. This is why we suggest you read our comprehensive guide on how to travel to Cuba legally.
Let's summarize the most important US travel restrictions to Cuba that you should be aware of.
There is No Cuba Travel Ban
There is no Cuba travel ban preventing you from visiting the island. There are indeed certain Cuba travel restrictions that you must comply with, as an American, but traveling to Cuba is perfectly legal.
Doing "Tourism" is Not Allowed
Traveling to Cuba for tourism purposes is a different story, though. You are not allowed to engage in typical tourist activities, such as simply staying in a resort and going to the beach in Cuba.
Instead, your schedule of activities in Cuba must fall under at least one of the 12 categories of authorized travel to Cuba.
The 12 Categories of Authorized Travel to Cuba
A category of authorized travel to Cuba is commonly known as "travel license" or "general license". The Office of Foreign Assets Control (OFAC) is the US Government agency that defines each category.
Although called "license", in most cases, a category of authorized travel to Cuba is not a physical license. You don't technically "get a license". Instead, you just need to declare your license whenever travel providers such as travel agencies and airlines ask you about it. Obviously, you must ensure that the schedule of activities you planned to do in Havana is covered by the license you declared.
The 12 categories of authorized travel to Cuba are:
Family visits

Official business for the US government, foreign government, and certain intergovernmental organizations

Journalism

Professional research and professional meetings

Educational activities (NOTE: This category grandfathered the once-popular People-to-People Travel "subcategory", which is now prohibited.)

Religious activities

Public performances, clinics, workshops, athletic and other competitions, and exhibitions

Support for the Cuban People

Exportation, importation, or transmission of information or informational materials

Humanitarian projects

Activities of private foundations or research or educational institutes

Certain export transactions
There are only two travel categories that do require actual licenses issued by OFAC:
Professional research and professional meetings

Public performances, clinics, workshops, athletic and other competitions, and exhibitions
The most popular category of authorized travel to Cuba is the Support for the Cuban People travel category. That's because its definition is very vague. It gives room to many of the activities you would do in any other country, as long as you help "strengthen Cuban society". Examples of those activities are:
Visit museums and historical sites

Eat at locally-owned restaurants ("paladares")

Take Cuban cooking classes

Take salsa dancing lessons

Tour a cigar farm and learn how to roll Cuban cigars

Volunteer with a local organization or non-profit
Keep in mind that you are technically supposed to spend a full-time schedule (about 8 hours) supporting the Cuban people. A secret not so secret: it's very unlikely that a US official will call every day to verify your schedule, if that gives you a little more peace of mind.
Do Not Spend Money at Restricted Businesses in Cuba
There are certain businesses where you must not spend money, including some high-end hotels. Most of these banned businesses are associated with the Cuban Government's military or security services (remember that in Cuba, almost everything belongs to the state).
Make sure to review the updated list of restricted businesses so you can avoid them during your Cuban adventure.
Keep Your Records and Receipts for 5 Years
Anecdotally, we haven't heard or read about anyone being asked for receipts after traveling to Cuba. However, you are legally required to store your receipts and records for 5 years. Better safe than sorry!
Direct Flights Only to Havana
As of December 2019, US airlines are permitted to fly only into Havana airport. Charter flights are also suspended to all airports, except the Havana airport. Therefore, if you plan to travel to a city or destination in Cuba, you should consider booking a transfer from the Havana airport. Many private taxis are waiting outside the airport that can take you anywhere you want!
You can use a flight search engine like Skyscanner to find flights to Havana.
Don't Bring Back Cuban Rum and Cigars
Total bummer, to say the least. Cuban rum and cigars are among the finest in the world. But in September 2020, Trump decided that you must not bring them to the US. Not even a single cigar or a single bottle.
No Cruise Stops in Cuba
In 2019, the US Government effectively ended those popular cruise stops in Cuba.
Keeping Track of the US Government's Cuba Travel Policy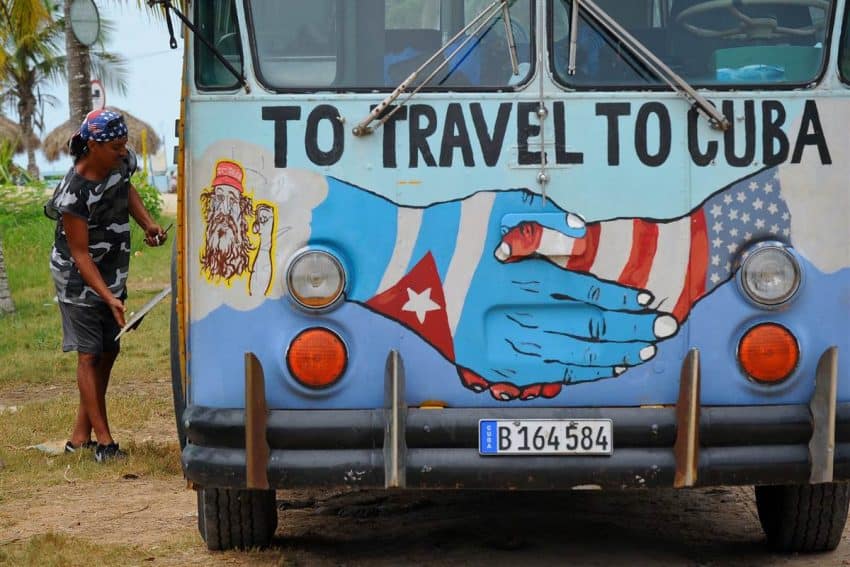 This section, which is up to date, outlines the neverending changes to the US travel policy towards Cuba.
Changes to the Cuba travel restrictions in 2020 (the latest)
Trump imposed new sanctions on traveling to Cuba that includes:
Restrictions on imports of rum and tobacco

. Travelers returning to the US are banned from importing Cuban-origin alcohol and tobacco products, even from third-party countries such as the U.K., France, and Canada!

Prohibition on hotel stays and other accommodations in Cuba, listed in the 

Cuba Prohibited Accommodations List

.

Changes to licensing for permissible travel categories to Cuba. Specifically, there are now two travel categories that require an actual license by OFAC: Professional research and professional meetings; and Public performances, clinics, workshops, athletic and other competitions, and exhibitions.

In January 2020, the 

US Government's halted the charter flights

 to all destinations in Cuba, except the Havana airport.
Changes to the Cuba travel restrictions in 2019
The Trump admin announced new travel to Cuba restrictions on June 4, 2019. They essentially include:
Ending the group People-to-People Travel category

Ending exports of passenger vessels, recreational vessels, and private aircraft. This includes cruise stops in Cuba too. 🙁
On July 26, 2019, the US State Department expanded the list of Cuban businesses where US travelers are not legally allowed to spend money.
On October 25, 2019, the Trump administration suspended commercial flights to nine destinations in Cuba. After December 10, 2019, US airlines are permitted to only fly into Havana.
Changes to the Cuba travel restrictions in 2017
President Trump introduced a new set of Cuba travel rules in November 2017 to tighten travel restrictions to Cuba. These changes include:
Restricting US travelers from spending money at 

Cuban businesses

 with ties to the Cuban military.

Doing away with the individual People-to-People travel category (Remember: you still could travel under the group 

People-to-People category

 with an authorized tour group).
Restrictions Aside
Cuba is unique from other islands in the Caribbean due to its unique history and its historical conflict with the US. Understandably, finding good, practical advice for your first trip to Cuba can be a challenge, especially in times of COVID-19. Figuring out the entry requirements to Cuba, the current travel restrictions concerning COVID-19 and the constantly changing US travel policy towards Cuba is indeed quite confusing!
Hopefully, this detailed guide to all the Cuba travel restrictions in place comes in handy to you. If you agree, please let us know in the comments below!
Disclaimer: Legal information is not the same as legal advice. Although we do our absolute best to provide legal information that is both useful and accurate, we recommend consulting with a lawyer if you need real legal advice.
Essential Travel Resources For Cuba
Cuban Tourist Card – If your Cuban Tourist Card (a.k.a Cuban Visa) isn't bundled into your airline ticket or travel package, buy it only through EasyTouristCard. Learn more about the Cuba Tourist Card or Cuba Visa.
Travel Insurance – Travel insurance is an entry requirement for Cuba, so you can't skip it. US travelers can get travel insurance for Cuba via RoamRight.
Essential Items to Pack – Bring the essential travel necessities that you may not be able to get in Cuba:
Read our complete packing list for Cuba.
Find Accommodations – Find hotels or casas particulares (private accommodations) on Expedia, which lists thousands of accommodations available in Cuba.
Book Your Flight – Book cheap flights to Cuba on Skyscanner, our favorite flight search engine to find deals on flights to Cuba.