Cuba is a fascinating country that has captured the imagination of travelers and historians alike. But despite being the largest and one of the most visited islands in the Caribbean, Cuba is still relatively unknown to many people.
This article aims to change that. Let's talk about 37 interesting facts about Cuba that travelers (and their kids!) should know. From its tumultuous political landscape to its culture and natural beauty, we will cover many surprising facts about the country.
Whether planning a trip to Cuba or just curious about this vibrant and fascinating island, read on to learn some of the most interesting facts about this Caribbean gem.
1 – The Best Time to Visit Cuba Is During the Dry Season (November to April)
During this time, the weather is mild and dry, with lower humidity and less rainfall than during the wet season. This makes it an ideal time to explore the country's many outdoor attractions, including its stunning beaches, national parks, and historic landmarks. All while avoiding mosquitoes in Cuba!
However, this is also peak tourist season in Cuba, and prices for accommodations and activities may be higher than during other times of the year.
2 – Cuba Has Almost No COVID-19 Travel Restrictions in Place
In April 2022, the government lifted most travel restrictions to Cuba. You may be subject to random antigen tests on arrival, but no negative PCR test or proof of vaccination is required. Face masks are no longer mandatory either.
3 – Almost Everyone Needs a Visa to Enter the Country
Almost everyone traveling to Cuba for tourism needs a Cuba Tourist Card or Visa ("Tarjeta del Turista"). The only countries exempt from the Cuba Tourist Card are Antigua and Barbuda, Barbados, Belarus, Benin, Bosnia, China, Dominica, Grenada, Macedonia, Malaysia, Montenegro, Mongolia, Namibia, Saint Kitts, Saint Lucia, Saint Vincent, Serbia, Singapore, and Vietnam.
Fun fact: if you fly from the US to Cuba, you need the pink Cuban Tourist Visa. Otherwise, you will need the green version.
We recommend purchasing the tourist visa in advance on EasyTouristCard.
4 – Healthcare Is Free for Cuban Citizens but Not for Tourists
Another interesting fact about Cuba is that travelers must have health insurance covering medical expenses during their stay. You can purchase travel insurance for Cuba from these providers:
Travel insurance companies (we recommend Insubuy)
Travel agencies
Airlines
Non-US credit cards
Asistur (the local provider)
5 – A Realistic Travel Budget for Cuba Starts at 1,000 USD
A typical seven days trip to Cuba costs anywhere from 1,200 to 3,000 USD, including flights, accommodation, and insurance.
The cost can go lower or higher depending on the travel season, the type of accommodation, and the activities you plan to do.
6 – US Citizens Are Not Allowed to Travel to Cuba for Tourism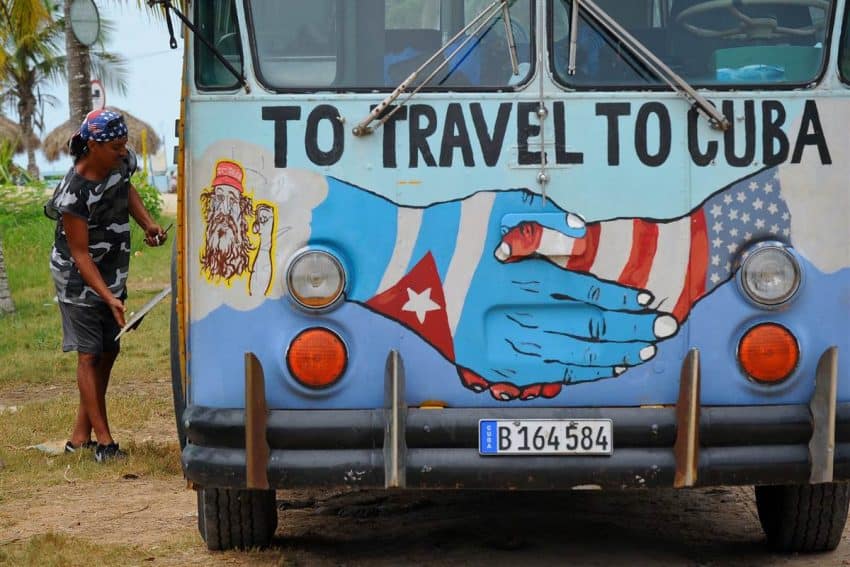 Although it's perfectly legal for Americans to travel to Cuba, they are not allowed to go to the island for explicit tourism purposes, such as staying in a resort and swimming at the beach.
US citizens must travel under one of the twelve categories of authorized travel to Cuba:
Family visits
Official business for the US government, foreign government, and certain intergovernmental organizations
Journalism
Professional research and professional meetings (NOTE: This travel category requires an actual license by OFAC)
Educational activities (NOTE: This category grandfathered the once-popular People-to-People Travel "subcategory", which is now prohibited.)
Religious activities
Public performances, clinics, workshops, athletic and other competitions, and exhibitions (NOTE: This travel category requires an actual license by OFAC)
Exportation, importation or transmission of information or informational materials
Humanitarian projects
Activities of private foundations or research or educational institutes
Certain export transactions
They also must avoid spending money at some state-owned businesses on the island and keep the travel records and receipts for five years.
7 – The United States Trade Embargo on Cuba Is the Longest Trade Embargo in Modern History
The Cuban Assets Control Regulations of July 8, 1963, imposes a trade embargo on the country. It's the longest trade embargo on a country in modern history. This regulation falls under the Trading With the Enemy Act, administered by the Office of Foreign Assets Control (OFAC).
8 – The United States Pays Cuba $4,085 a Month in Rent for the Guantanamo Naval Base
The Guantanamo Bay Naval Base is a U.S. military base located in southeastern Cuba and has been leased to the United States since 1903.
The lease agreement between the two countries allows the United States to use the land and waters for coaling and naval stations. The rent for the land was initially set at $2,000 per year, but in 1934, the lease was amended to increase the rent to $4,085 per year.
However, Cuba has not cashed the checks since the revolution in 1959, and the Cuban government argues that the US presence in Guantanamo Bay is illegal and should end.
9 – There Are No Such Limitations for Canadians, and They Make Up One-Third of All Tourists Who Visit Cuba
Unlike US citizens, Canadians traveling to Cuba are not restricted when visiting the island.
Canada is the main source of tourists to Cuba, with more than one million Canadians traveling to the country annually before the COVID-19 pandemic. They account for more than one-third of all tourist arrivals to the island.
10 – The Cuban Government Controls Everything
The Communist Party (PCC) runs almost everything in the country, including healthcare, education, transportation, and the media.
The government's control over the economy is a unique characteristic of Cuba's socialist system, which has existed since the 1959 revolution. While this centralized approach to governance has led to some benefits, such as universal healthcare and education, it has also been criticized for stifling economic growth and limiting individual freedoms.
This may not be an interesting fact about Cuba for people with a basic understanding of the country. But as a traveler, it can be interesting to see firsthand how this system operates and impacts Cuban citizens' daily lives.
11 – In Cuba, Everything Is Political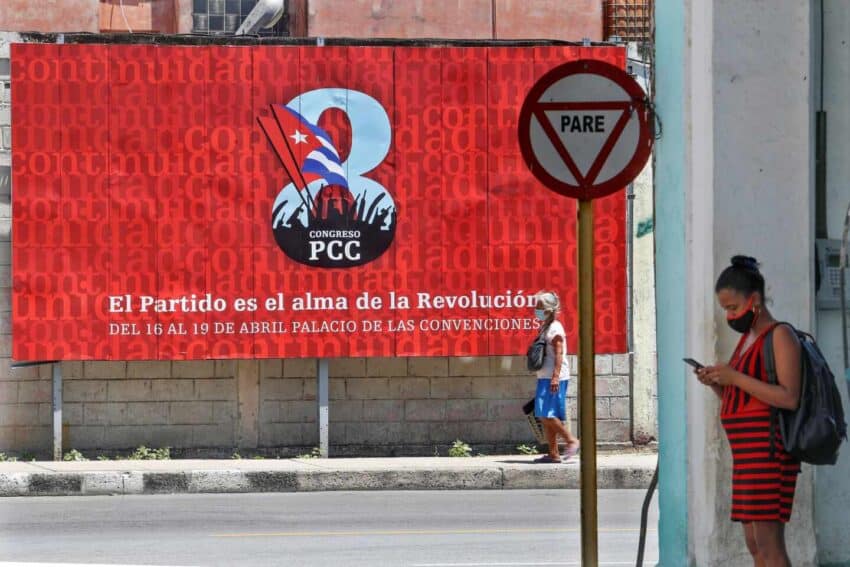 The government's influence is felt in official settings, such as elections, public speeches, and social and cultural activities, including music, art, and sports.
During your trip, you will encounter many propaganda posters, signs, and billboards with the government's motto plastered on them: "¡Patria o Muerte, Venceremos!" ("Homeland or Death, We Shall Overcome!").
12 – There Are No Statues of Fidel Castro
One interesting fact about Cuba is that there are no statues of Fidel Castro in the country. Public spaces, schools, and government buildings won't bear his name either.
Despite being a major figure in Cuban history and politics, the former leader is not memorialized like other revolutionary leaders, such as Che Guevara.
That's because Fidel Castro specifically asked not to build monuments, busts, statues, or other similar forms of tributes in his memory.
13 – Plaza de la Revolucion Is the Country's Most Iconic Square
Plaza de la Revolucion is an iconic site in Cuban history due to its association with the country's revolutionary past. The square has served as a venue for countless political rallies and speeches, including those delivered by Fidel Castro, Che Guevara, and other prominent figures during the Cuban Revolution.
Located in the heart of Havana, it is home to the José Martí Memorial, a towering statue of the Cuban national hero. Important government buildings surround the place, such as the Ministry of the Interior and the National Library.
Plaza de la Revolucion is one of the most visible symbols of the Cuban Revolution. You will see it everywhere, from political posters to billboards inside the Havana Airport.
Plaza de la Revolución is a must-visit attraction for travelers interested in Cuban history and politics.
14 – Cuba Ranks in the Bottom 10 for Press Freedom
The country has the lowest levels of press freedom in the world, which is another mind-blowing fact about Cuba. According to the 2023 World Press Freedom Index, Cuba is ranked 172 out of 180 countries, making it one of the most challenging places in the world for journalists to work.
The government controls all media outlets in the country, including newspapers, television, and radio stations, which they use to promote state propaganda and suppress dissenting voices.
As a traveler, it's important to be aware of these restrictions and cautious when discussing political topics with locals, as open criticism of the government can lead to serious consequences.
15 – Access to the Internet Is Regulated and Unreliable
Although more than 70% of Cubans have some access to the Internet, it is limited, restricted to minimal bandwidth, and expensive.
The easiest way for travelers to access the Internet in Cuba is to purchase the NAUTA card, which you can use at public Wi-Fi hotspots, hotels, and airports.
However, keep in mind that some apps and services may be restricted. You may need to use a VPN service such as NordVPN to circumvent the Internet restrictions in the coin try.
16 – Cuba Is a Relatively Safe Country
Cuba is one of the safest countries in Latin America, according to WiseVoter, which takes factors in data from the Global Peace Index, Societal Safety and Security Score, and the Global Crime Index.
This is not to say travelers shouldn't exercise caution when on the island. Minor crimes such as pickpockets and currency scams are not uncommon.
17 – The Official Currency is the Cuban Peso (CUP)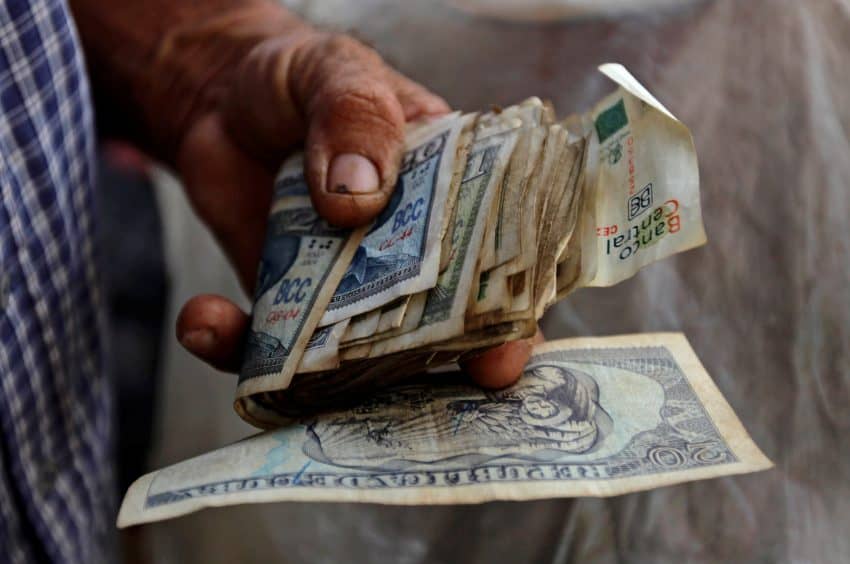 Both locals and visitors must use the Cuban Peso ("Peso Cubano", "CUP", "moneda nacional" or simply "MN") for most purchases on the island. The CUP is available in bills of 1, 3, 5, 10, 20, 50, 100, 200, 500, and 1000.
There are two exchanges rates in Cuba:
The official exchange rate defined by CADECA, which amounts to 110 CUP for 1 USD.
The unofficial exchange rate is influenced by the informal market, which is about 180 CUP for 1 USD.
Another interesting fact about Cuba is that its monetary policy is complex and changes often. For example, they had the Cuban Convertible Peso (CUC), which was recently eliminated.
To keep track of Cuba's monetary changes, check out our guide to the Cuban currency.
18 – The Average Cuban Earns Roughly 34 USD per Month
The average wage in Cuba is 3,830 as of 2023. This amounts to about 34 USD monthly at the official exchange rate, one of the world's lowest salaries.
While the government provides healthcare and education free of charge, basic necessities such as food, housing, and transportation are difficult to afford on such a low income. To make things worse, inflation continues its grip on Cuba.
Despite these challenges, Cubans are known for their resourcefulness and ingenuity in making ends meet. As a traveler, it's important to respect the economic realities facing locals and support local businesses when possible.
19 – You Can't Use the US Dollar in Cuba, but You Can Sell It
State-owned facilities in Cuba won't accept US dollars, so you can't purchase with dollars. However, you can sell them, and locals will pay a ton of Cuban Pesos for them.
An interesting fact about the Cuban currency: 1 USD is worth more than 180 CUP in the informal market, while CADECA (the official currency exchange office) will pay only 110 CUP.
20 – Tipping in Cuba is Customary
While it's not mandatory, tipping in Cuba is generally expected in hotels, restaurants, and bars. The tip amount can vary depending on the quality of the service and the establishment, but a guideline is to leave around 10% of the total bill. Sometimes, it may be appropriate to tip more if the service is exceptional.
Many Cubans rely on tips as a significant source of income, so by tipping generously, travelers can help support local workers and their families.
21 – Shortages of Food, Fuel, and Basic Goods Are Common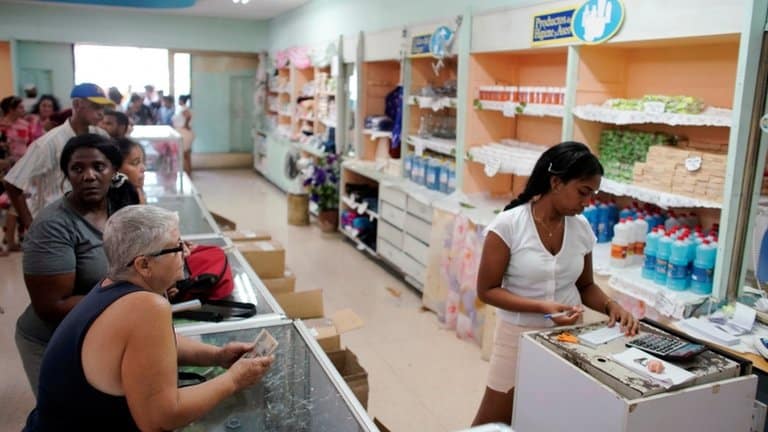 A not-so-fun fact about Cuba is that many things are in short supply. This can include everything from basic food items like meat, vegetables, and dairy products to household items like soap and toilet paper.
From time to time, shortages increase the economic agony in Cuba and can affect the tourism industry too. Read our recommended Cuba packing list to know what to bring to Cuba and prevent an unpleasant surprise.
These cyclic crises are partly due to the country's failed economic system and the US embargo, which limits trade and commerce with Cuba.
22 – Cuba Is Home to Some of the Best Beaches in the World
With over 3,500 miles of coastline, the country boasts some of the world's most beautiful and pristine beaches, including Varadero, Playa Paraiso, Cayo Coco, and Guardalavaca.
The turquoise waters and white sandy beaches in Cuba are perfect for swimming, snorkeling, and sunbathing, while the surrounding scenery is a haven for nature lovers. Many of these beaches are also relatively untouched by tourism, providing travelers with a peaceful and authentic experience.
Some Cuban beaches are featured in popular books. For example, Ernest Hemingway's Islands in the Stream and The Old Man and the Seaare based on the shores of Cayo Coco and Cayo Guillermo.
23 – Cuba Has Nine UNESCO World Heritage Sites
UNESCO designated nine sites in Cuba as outstanding cultural or natural significance, including Old Havana, the Viñales Valley, and Trinidad and the Valley de los Ingenios. These sites showcase the country's architectural, historical, and natural heritage and provide a window into Cuba's past and present.
Whether you're interested in exploring the cobblestone streets of Old Havana, hiking through lush green valleys, or admiring the colonial-era architecture, the UNESCO sites in Cuba offer a wealth of experiences for travelers.
24 – Cubans Walk With a Suitcase and Burn Effigies to Welcome the New Year
On New Year's Day, Cubans throw a bucket of water out and burn effigies to dispel the misfortune accumulated during the past year. They also walk around the block with a suitcase to "bring travel" during the new year.
These are just a few Cuban traditions that shape Cuban culture, a blend of Spanish, African, and indigenous cultures.
25 – Catholicism and Santeria Are the Most Popular Religions
Cuba has a rich religious heritage, with Catholicism and Santeria being the two most popular religions in the country.
Catholicism was introduced to Cuba by Spanish colonizers in the 16th century and remains an influential force in the country's religious and cultural identity.
Santeria, which originated in West Africa and was brought to Cuba by enslaved Africans, is a syncretic religion that combines elements of Catholicism with traditional African beliefs and practices.
Today, many Cubans practice both religions or blend elements of each uniquely.
26 – Cuba Is One of the Great Music Centers of the World
The island's rich and diverse musical heritage includes musical genres such as salsa, rumba, son, and mambo. Cuban music has profoundly influenced the world, with many of its most famous artists achieving international fame.
Some of the most notable Cuban musicians include Celia Cruz, Buena Vista Social Club, Compay Segundo, and Omara Portuondo. You can best experience the vibrant music scene in Cuba in the streets and clubs of Havana, where live music plays almost everywhere. Tourists can visit various music venues, from historic clubs like the Buena Vista Social Club to open-air concerts in public squares.
27 – Dominoes Are the National Pastime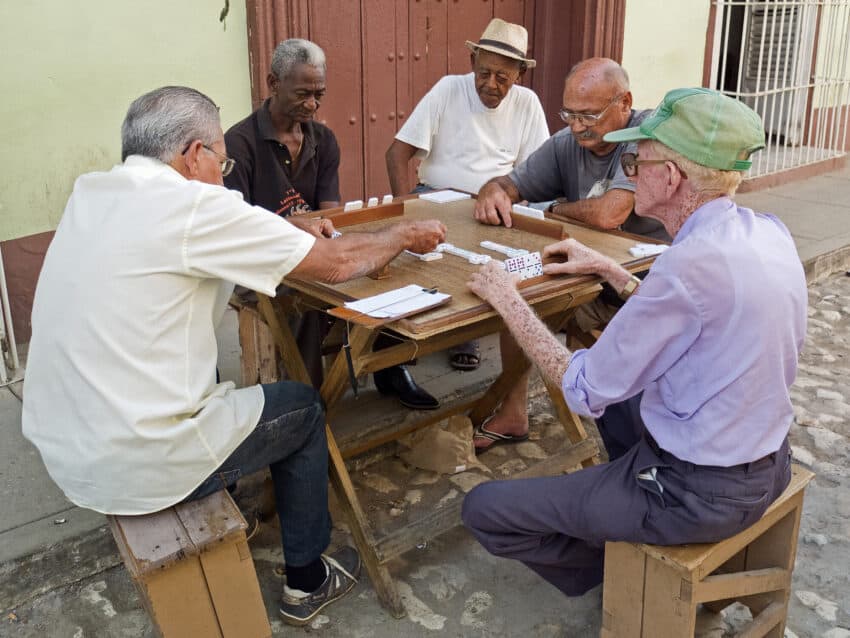 Dominoes is a popular game in many countries, but in Cuba, it holds a special place in the hearts of locals. It's a game played by people of all ages in Cuba's streets, parks, and cafes.
In Cuba, dominoes are a game and a social activity that brings people together. It's a way for friends and family to bond, share stories, and connect. Many Cubans take their dominoes seriously, and national tournaments are held yearly.
28 – Many "Paladares" Offer Better Food and Service Than State-Owned Restaurants
In recent years, the Cuban government has relaxed regulations on private enterprise, allowing small business owners to open their restaurants and other businesses. This has led to a thriving culinary scene in Cuba, with many paladares offering creative and innovative dishes using fresh, local ingredients.
Cuban cuisine combines Spanish, African, and Caribbean flavors and cooking techniques. It is known for its bold, flavorful dishes and creative use of ingredients. As a traveler, seeking out paladares can be a great way to experience authentic Cuban cuisine and support small, local businesses.
29 – Tap Water in Cuba Is Not Safe
Tap water in Cuba is contaminated with bacteria and other harmful microorganisms in some areas. This can cause travelers various health problems, most commonly stomach upset.
As a traveler, avoid drinking tap water in Cuba and only consume water that has been treated or boiled. Fortunately, many restaurants and hotels in Cuba offer bottled water for guests. But just in case, we always recommend bringing a water filter bottle to Cuba.
30 – Cuba Is the Origin of Many Popular Cocktails
Some of the most famous cocktails that originated in Cuba include the Mojito, the Daiquiri, and the Cuba Libre.
The Mojito, a refreshing mix of rum, lime juice, sugar, soda water, and mint, was reportedly a favorite of writer Ernest Hemingway during his time in Cuba.
The Daiquiri, made with rum, lime juice, and sugar, is another classic Cuban cocktail that has gained worldwide popularity.
And the Cuba Libre, a simple mix of rum, cola, and lime, was created in Havana in the early 1900s.
31 – Cuban Rum and Cigars Are Known as the Finest in the World
Cuba has a long and proud tradition of producing high-quality rum and cigars using techniques honed over centuries.
Cuban rum is made from sugarcane juice, fermented and distilled to create a smooth and flavorful spirit enjoyed worldwide.
Cuban cigars are made from tobacco grown in the fertile soil of the Vuelta Abajo region and are known for their rich flavor and complex aroma. In fact, many cigar aficionados consider Cuban cigars the best in the world, thanks to the country's perfect growing conditions and skilled craftsmen.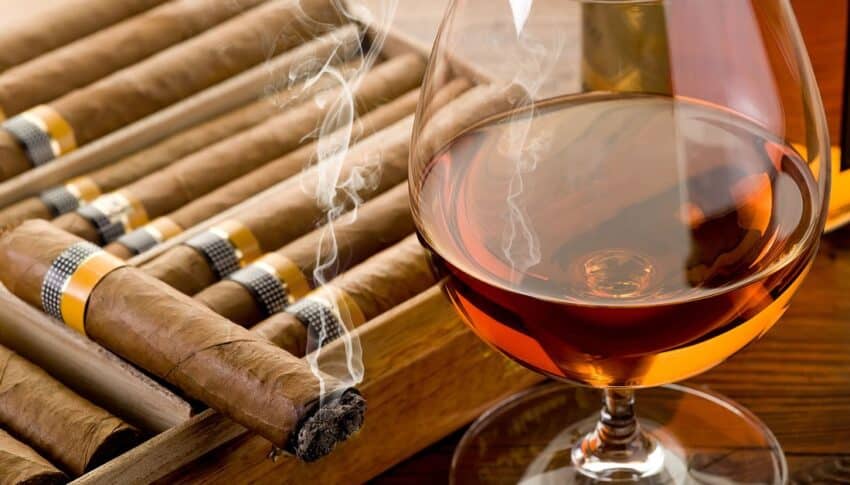 32 – Cuban Airbnbs Are Known as "Casas Particulares"
"Casas Particulares" or "Hostales" are privately owned homes converted into bed-and-breakfast-style accommodations for tourists.
There is a reason why Airbnb in Cuba has become so popular for travelers. Staying in a "casa particular" is an authentic way to experience Cuban culture, as you will have the opportunity to interact with local families and get a glimpse of daily life in Cuba. Many "casas particulares" offer comfortable and clean rooms, delicious home-cooked meals, and friendly hospitality.
In addition, staying in a "casa particular" can be more affordable than staying in a traditional hotel.
33 – Public Transportation Is Mostly for Locals
Buses are the main public transportation option in Cuba. Locals who need to commute to work or school use them. However, public buses are not recommended for visitors since they are crowded, uncomfortable, and the schedules are unreliable.
The best bus option for travelers is Viazul, an inter-city bus company designed for tourism. The company operates a fleet of modern air-conditioned buses that connect major cities and tourist destinations in Cuba.
Ground transportation is challenging in Cuba. Travelers should plan ahead, including options such as hiring a private driver, renting a car, or taking a guided tour.
34 – Classic Cars Are Everywhere
Due to the trade embargo with the United States that began in the 1960s, many American cars from that era remain in Cuba. Some have been lovingly maintained and restored over the years, while others are in poor condition but still ride.
These classic cars can be seen all over the country, from the streets of Havana to the rural countryside. Many classic cars are used as taxis or tour vehicles and can be a fun and unique way to get around and explore Cuba.
35 – Hitchhikers Roam on Cuba's Main Highways
Due to limited transportation options and high costs, hitchhiking is common for locals (even backpackers!) to get around Cuba. It is not uncommon to see people standing by the side of the road with their thumbs out, waiting for a ride.
While this may seem unusual to travelers from other countries, hitchhiking is generally safe for Cubans and a practical way to get around.
36 – Ernest Hemingway Lived in Cuba for a Third of His Life
Hemingway first visited Cuba in 1928 and fell in love with the country's culture, people, and landscapes. He eventually purchased a home in the fishing village of Cojimar, just east of Havana, and spent much of his time there over the next few decades.
Hemingway's love for Cuba is evident in his work, with several of his novels and short stories set in the country, including "The Old Man and the Sea" and "Islands in the Stream". Today, Hemingway's home in Cojimar has been preserved as a museum and is open for tours. For fans of literature and history, visiting Hemingway's Cuba is one of the best things to do in Havana.
37 – Che Guevara's Remains Are Kept in a Mausoleum in Santa Clara City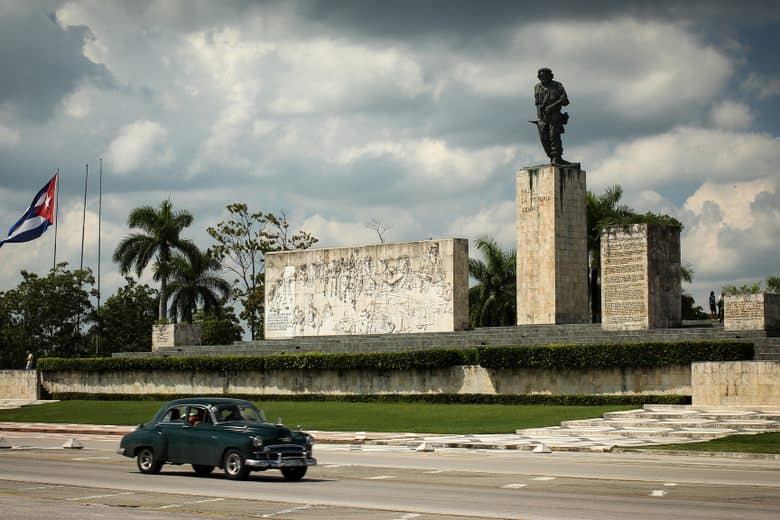 Guevara was a key figure in the Cuban Revolution, which overthrew the government in 1959 and brought Fidel Castro to power.
While some see him as a revolutionary hero who fought against imperialism and oppression, others view him as a violent Marxist who promoted authoritarianism and human rights abuses. Despite this, he remains a symbol of rebellion and anti-establishment ideals for many people worldwide.
Guevara died in Bolivia in 1967, but his legacy lives on in Cuba, where he is revered as a hero. In 1997, his remains were found and returned to Cuba, where they were interred in a mausoleum in Santa Clara City, the site of a major battle in the Cuban Revolution.
Today, the mausoleum is a popular destination for visitors to Cuba who come to learn more about the life and legacy of Che Guevara.
More Interesting Facts About Cuba For Kids
If you are traveling to Cuba with the little ones, you can make the trip even more enjoyable and educational. Here are interesting facts about Cuba that are perfect for kids to learn and enjoy:
Cuba is an island country in the northern Caribbean Sea, south of the United States state of Florida and east of the Yucatan Peninsula in Mexico.
It is only 95 mi (153 km) from Key West in Florida to Cuba.
Cuba is the largest island in the Caribbean. It has over 4,000 islands and keys, including Isla de La Juventud, Cuba's largest island.
Seen from above, the island of Cuba resembles a crocodile.
Cuba is the most populous Caribbean country after Haiti, with more than 11 million citizens.
Cuba is a Socialist Republic, and its official name is Republic of Cuba.
The official language is Spanish.
The capital is Havana.
The Cuban Peso is the official currency.
The history of Cuba began when Christopher Columbus sighted it and claimed it for Spain on October 27th, 1492.
Cuba was a Spanish colony until 1898 when it became independent after the Spanish-American War.
Cuba is home to the bee hummingbird, the world's smallest bird.
Baseball is the national sport in Cuba.
The Facts About A Complex Country
These interesting facts about Cuba show a country of contrasts: a place where healthcare is free, but food and basic goods can be in short supply; where rum and cigars are among the best in the world, but locals can't afford them.
Despite the challenges, Cuba remains a popular destination for travelers from around the world, and it's easy to see why. The warmth and hospitality of the Cuban people is just unmatched.
Whether you are interested in relaxing on the beautiful beaches, knowing the reality of Cubans under communism, or immersing yourself in the vibrant music and art scene, Cuba will leave a lasting impression on any traveler.
For more about ensuring a perfect trip to Cuba, read our ultimate list of Cuba travel tips.
Do you know more facts about Cuba that we should cover? Let us know in the comments below!
Essential Travel Logistics For Cuba
Cuban Tourist Card – If your Cuban Tourist Card (a.k.a Cuban Tourist Visa) isn't bundled into your airline ticket or travel package, buy it only through EasyTouristCard.
Travel Health Insurance – Travel medical insurance is an entry requirement for Cuba, so you can't skip it. Travelers can get travel health insurance for Cuba via Insubuy. Travel protection benefits such as trip interruption and cancellation, baggage delay insurance, etc., are not required.
Essential Items to Pack – Bring the essential travel necessities that you may not be able to get in Cuba:
Read our complete packing list for Cuba.
Find Accommodations – Find hotels or casas particulares (private accommodations) on Skyscanner, which lists thousands of accommodations available in Cuba.
Book Your Flight – Book cheap flights to Cuba on Skyscanner, our favorite flight search engine to find deals on flights to Cuba.