For a long time, due to its political landscape, Cuba was seen as the kind of destination that US travelers just didn't flock to. Because this is a relatively new travel hotspot for some vacationers, many aren't entirely sure what they should or shouldn't bring with them on their trip.
Fortunately for the undecided, we have compiled the most comprehensive list of what to bring to Cuba and what to wear in Cuba. We've also highlighted recommended products, based on our expertise and the travelers' experiences.
(By the way, If you haven't booked an amazing private tour yet, take a look at our marketplace of tours in Cuba).
1. The Basics First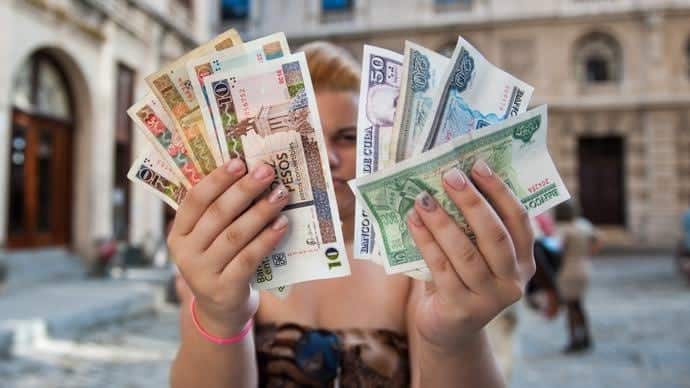 Your passport and Cuban Tourist Card (visa)
You'll want to bring your passport along with you for any travel overseas, and Cuba is no exception. This little document is one of the single most important things to bring to Cuba.
Additionally, visitors from most countries will be required to obtain either a Cuban Tourist Card or visa.
If taking a cruise, you will need to bring these papers through your ports of call. If flying, you will need to bring them both through customs and security.
While traveling around the country, keep them on your person at all times so that they aren't lost or stolen.
Our Pick: If you need to obtain the Cuban Tourist Card, you can get it from Easy Tourist Card. They deliver the Cuba visa to almost anywhere.
Cash, always cash
You won't be able to use American debit or credit cards anywhere in Cuba, so they will be useless on your trip.
Before leaving the States, make sure to get cash from the bank. You can then take that cash and exchange it for CUPs (Cuban Pesos) once you reach Cuba. They used to charge a 10% tax on exchanging US dollars, but the Cuban government lifted this tax in July 2020.
The official place to exchange your money for CUP is called CADECA (Casas de Cambio). You can find them at airports, many resorts and hotels, cruise ports, and other tourism facilities across the country. Please, don't exchange your money in the black market, you may be exposed to scams.
Health insurance
This is another of the most important things to bring to Cuba. Cuban law requires that all visitors have valid insurance while visiting their country.
If you currently have insurance, make sure that it will provide coverage while you are on vacation. Additionally, ensure that you bring with you the proper proof. This is something officials will absolutely stop you to ask you about.
You also have the option to purchase travel insurance once in Cuba with Asistur, the local provider. However, be aware that this option is rather expensive.
Our Pick: If you know you need new insurance before traveling to Cuba, consider purchasing travel health insurance. Companies such as RoamRight offer these sorts of insurance plans.
Photocopies of all important documents
Keeping photocopies of passports, as well as social security cards and birth certificates, is a good idea.
These will help you with Cuban officials if your original passport is lost or stolen during the trip.
Also consider keeping photocopies of your flight or cruise itinerary, your hotel confirmation, and anything else relevant to your trip. These will come in handy in case receipts are lost or you need to prove the legitimacy of your stay.
2. Luggage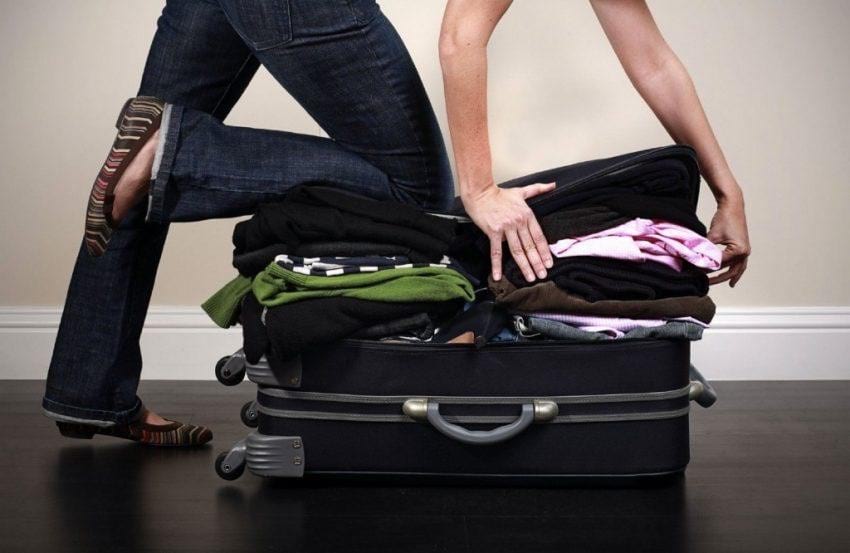 A light travel suitcase or backpack
There are several different types of bags you can bring along for your trip. Your budget, the length of time you plan to spend in Cuban, and personal preferences will affect which is best for you. Whatever the case may be, you'll want something light and durable to pack your things in.
Our Pick (Backpack): If you are traveling on a budget or packing light, a travel backpack may be just what you need. This YORPEK backpack is designed for traveling by plane and holds up to forty-five liters.
Our Pick (On a Budget): If you aren't a fan of the backpack, there are low-cost options for purchasing a suitcase. The twenty-four-inch AmazonBasics suitcase offers a protective shell and plenty of space for packing without an over the top price tag.
Our Pick (The Best): Of course, if your goal is quality over everything, there are higher end suitcase options. Travelpro offers a carry-on sized suitcase with Duraguard coating, its own USB charging port, and plenty of other luxury features to help you travel to Cuba in style.
Packing cubes
Packing cubes are simply zippable, often rectangular bags that help you to organize the contents of your suitcase.
Our Pick: While any bag with a zipper could do, AmazonBasics offers a set of four packing cubes for a relatively low price. These will help to keep you put together while on your vacation. They also keep the entirety of your Cuba packing list easily accessible.
While it may not seem like a necessity, this is one of our top picks for what to bring to Cuba.
Laundry bags for clothes and shoes
While it's entirely possible to go on vacation without them, laundry bags are very useful. They help maintain organization and separate dirty clothes from clean.
At the same time, they can help from your clean clothes becoming dirty if everything is mingled together.
Our Pick: Carrying a set of laundry bags for clothes and another for shoes is an inexpensive way to alleviate this potential stress.
3. What to Wear in Cuba: Quick Guide on How to Dress in Cuba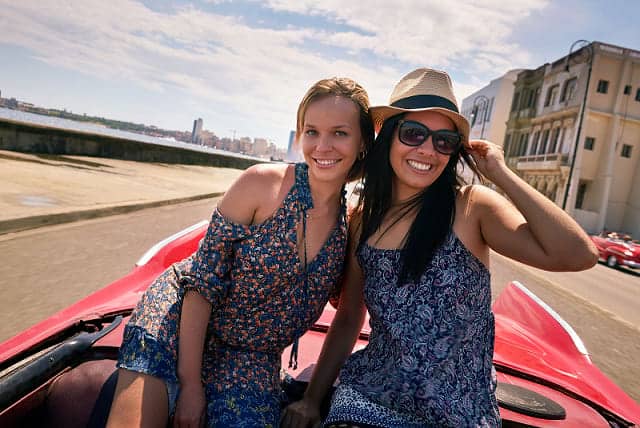 Appropriate clothes and accessories
While the landscape of the island differs depending on where you're staying, the climate is fairly similar throughout. It's usually quite hot.
Pack mostly lightweight clothing suitable for sweating in the sun, but also bring along a light jacket or overshirt to wear during potential cold spells.
As with all overseas travel, make sure to check out the crime statistics of different locations you'll be visiting. Don't wear too many eye-catching accessories in the places where theft is more likely to take place. When it comes to things such as jewelry if you don't need to bring it and you would hate if it were lost or stolen, consider leaving it at home.
You may be thinking about what to wear in Cuba for evening events or iconic venues like the cabaret Tropicana. Just bring smart casual clothes, if not overly formal. Remember, there is no need to dress up.
Sunhats
Our Pick: Sunhats offer protection from the sun, which can be quite brutal in Cuba. They're also rather fashionable on the island for both men and women.
Sunglasses
Similarly to sunhats, sunglasses will help protect from too much sunlight.
Although, the same line of thinking applies to sunglasses as jewelry. Consider leaving your more expensive pairs at home so they aren't lost or stolen during your tripe. You wouldn't want them sinking to the bottom of the ocean or anything.
Sneakers
While traveling in Cuba, you're likely to do a lot of trekking down rather dusty roads. It's in your best interest to bring along some close-toed walking shoes for those occasions.
Our Pick: Something simple such as a pair of New Balance tennis shoes for men or women would work just fine. They will also be suitable if you plan to visit the more mountainous parts of Cuba for outdoorsy adventure seeking.
Walking sandals
A comfortable and stylish pair of walking sandals is essential for Cuban.
You'll want to wear these while perusing shops and other touristy locations in Cuba's more metropolitan cities.
Our Pick: KEEN men's or Teva women's are relatively inexpensive options that should remain comfortable after a day spent shopping.
Flip-flops
Our Pick: A simple, cheap pair of flip-flops are essential for both men and women when exploring the beautiful Cuban beaches.
Microfiber towels
Our Pick: A good microfiber towel is a must for any vacation where you plan to spend some time in the water or under extreme heat. This sweat towel is lightweight, durable and easy to pack, but still essential.
Swimwear
Really? Do I need to remind you that Cuba has some of the best beaches in the Caribbean?
Beaches are a no-no for you if you are coming from the US, but for the lucky rest: don't forget to pack your swimsuits!
4. What to Pack to Stay Healthy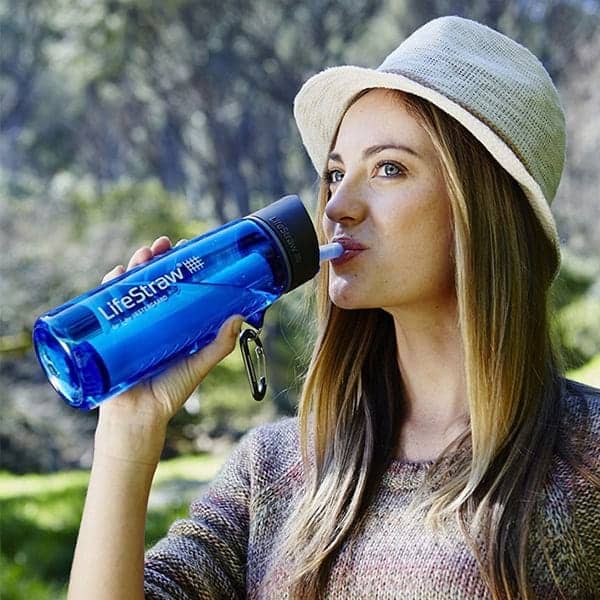 Hand sanitizer
When traveling abroad, you never know what you might catch and bring back with you.
Our Pick: Using hand sanitizer helps to eliminate some of the risks of mingling with other people's germs.
A medical kit
You never know what might happen and you'll want to be able to take care of little emergencies as they arise.
Our Pick: Therefore, consider bringing along your own travel first aid kit.
Convenience kit
Our Pick: Purchasing a set of travel toiletries allows you to bring all the necessities with you without actually having to shrink down your entire bathroom to fit in your luggage.
A filtered water bottle
Wait, what? Most people wouldn't put a water bottle on their list of things to bring to Cuba.
We believe it's a bad idea to travel without one. Water pollution in Cuba is still terrible. Additionally, the supply of purified water is very low.
Our Pick: If you don't expect to have bottled water all the time, bringing your own filtered water bottle helps to eliminate some of the risks.
Sunscreen
Our Pick: As with all tropical, sun-soaked countries, bringing and wearing an appropriate amount of sunscreen is incredibly important.
You definitely don't want to spend your vacation sunburnt and miserable.
Mosquito repellent
It's important to keep in mind that mosquito-borne diseases are not uncommon in Cuba, such as Dengue and Zika.
For this reason, you must take whatever precautions necessary to repel the mosquitoes that carry this virus.
Our Pick: A simple bug spray is one of the most important items on the list of what to bring to Cuba. Make sure you use it every day and safely.
5. Electronic Devices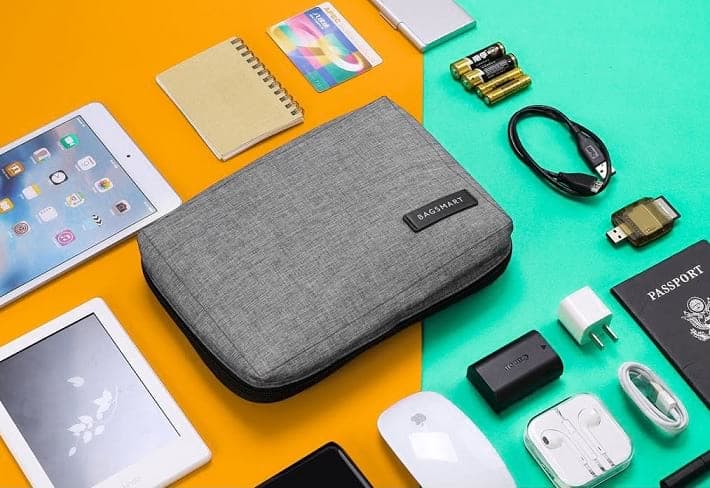 Tech necessities
Obviously, you'll want to bring things such as your cell phone and, if necessary, your laptop, tablet, etc.
Before traveling with your cell phone, make sure you contact your service provider to discuss travel rates. Also, make sure you will have service in Cuba at all.
Additionally, it may be a good idea to fill up your tablet or e-reader with plenty of new books and put some new music in your library.
Portable charger
Our Pick: Bringing a portable charger means you are prepared for an emergency. Even if you are not able to make it back to where you're staying, you'll be able to keep your devices charged.
Pin adapter, if necessary
Cuba uses the same plugins as the United States and Canada.
Our Pick: This means you will need to purchase a pin adapter to plug in your electronics if you are traveling from elsewhere in the world.
6. Touring Around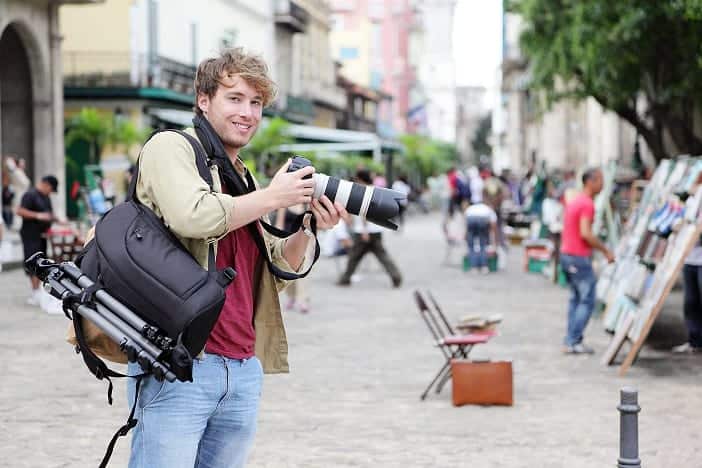 Camera
You'll want to bring your camera along to document all the adventures you're going to have on your island vacation.
Make sure you have plenty of available storage, whether you're bringing a professional camera or just using your smartphone.
Consider a waterproof camera so you can capture more of your beachside memories without the risk of water damage.
Travel guide
There's certainly no shortage of things to do in Cuba.
However, having a travel guide that can point you in the right direction can be an immeasurable help.
Our Pick: Real Havana by Mario Rizzi promises to guide you away from the tourist traps and enjoy Cuba the way Cubans do. You can also read our ultimate guide to the best Havana attractions.
Spanish-English phrasebook
Our Pick: Unless you are fluent in Spanish yourself a Spanish-English dictionary or phrasebook is a no brainer.
Carrying one of these around with you will be incredibly helpful in communicating with the locals. This is important whether you have a simple question or you need help in an emergency.
7. Import Regulations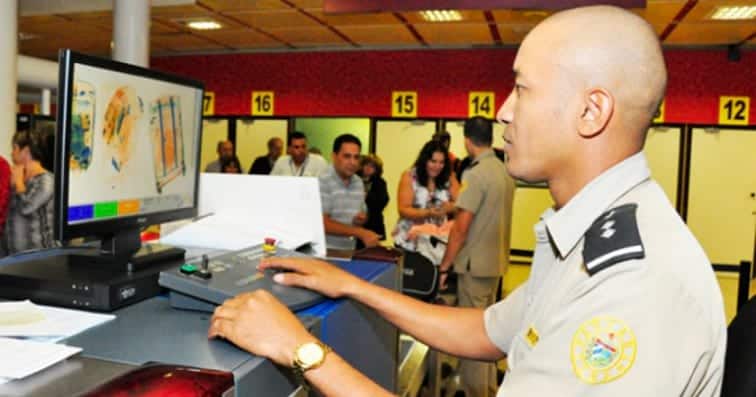 Finally, read carefully the Cuban import regulations and the answers to your most burning questions about what you can legally bring to Cuba.
8. What to Bring to Cuba: The Packing List to Cuba
To recap, here is the full checklist of things to pack to Cuba. Review it, cross off the items you already have, and pack it up!
It's a Wrap!
Cuba is a wonderful destination. We couldn't be more excited that it's taking off as a traveling hotspot.
Hopefully, our guide on what to bring to Cuba and how to dress in Cuba helps you plan the holiday of your dreams. Feel free to share your thoughts in the comments below, and share this article if you enjoyed it!