You might think that it's always the best time to visit Cuba. After all, compared to many places on Earth, Cuba has beautiful weather all year round. Sunshine, heat, and ocean breezes are a guarantee, no matter what.
However, you should know that Cuba has two distinct seasons that may have a big impact on the weather, the travel costs, the mosquitoes, and, most importantly, how much fun you'll have on your trip.
To avoid surprises, let's look at what it's like to travel each season.
When Is the Best Time to Visit Cuba?
The best time to go to Cuba is the dry season (November to April). The most popular months to visit Cuba are March, January, and February.
The rainy season is much less popular since it's wetter, hotter, and more humid. If beautiful weather is a big priority for you, then September, October, and June are not the best times to visit Cuba. However, budget-savvy travelers and visitors looking to backpack Cuba and avoid big crowds of tourists will love the slower season. With over 3 million visitors to island each year, tourist areas can get pretty crowded during peak season!
Our advice? Visit Cuba at the time of year that works best for you. You're sure to have an awesome time, no matter when your trip falls on the calendar. Before you do so, pack our 50 tips for traveling to Cuba.
Finally, remember that traveling to Cuba -or any other country- during the COVID-19 pandemic may expose you to coronavirus. You will also need to comply with the latest Cuba travel restrictions.
What Is the Weather like in Cuba?
Cuba has two seasons. The wet season is when 70% of the island's rainfall occurs, which means lots of heat and humidity between May and October. On the other hand, the dry season brings cooler, dryer weather to the island between November and April.
Despite some seasonal variations in the weather, you can expect Cuba to be fairly hot, sunny, and buggy all year round.
Keep an eye on the Cuba Weather Calendar and compare the weather forecast during your stay in Cuba against the NWS Heat Index. This way, you can measure how hot it will really feels in Cuba.
Be prepared. Sunscreen and water bottle with filter are a must. Sunburn, dehydration, and heat stroke are all serious risks if you aren't prepared.
Mosquito-born illnesses are also a risk, so remember to pack your insect repellent. It's also a good idea to bring a first aid kit if you run into any trouble.
These items are enough to get you started, but we also recommend something a bit heavier duty like travel medical insurance. Insubuy offers insurance plans for travelers to Cuba. You'll be covered if you get heatstroke, dengue, or other illnesses!
Visiting Cuba in the Wet Season (May to October)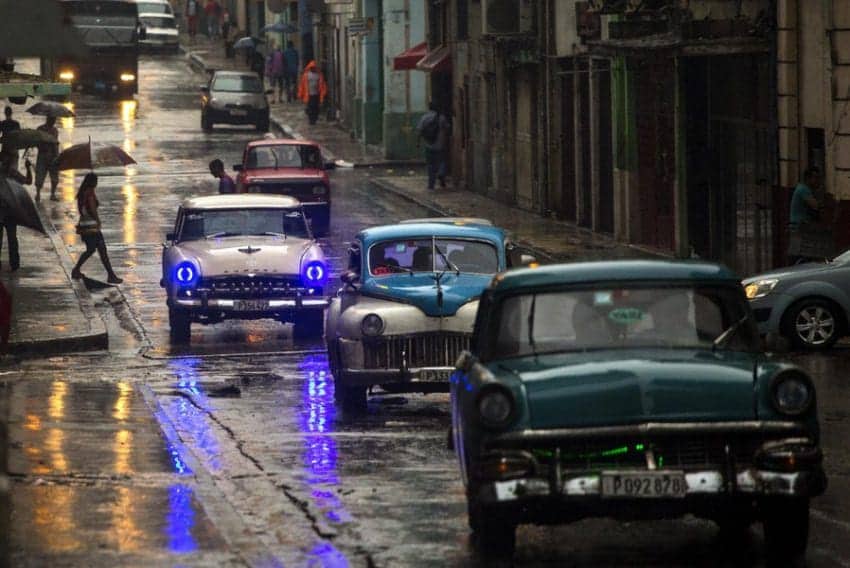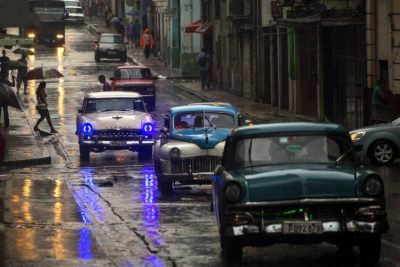 Cuba's "wet season" earned its nickname thanks to the heavy rainfall that hits the island from late spring to early fall.
Due to the extreme heat, outdoor activities like backpacking and long-distance cycling may not be enjoyable. However, the beaches are absolutely perfect.
Average temperatures and humidity in the wet season
Cuba is HOT! This is true all year round, but especially during the wet season. High humidity levels magnify the heat, so prepare wisely if you travel during this time.
Rarely colder than 75 degrees Fahrenheit, daytime temperatures average in the 80s and 90s, which translates into felt-temperatures of 103°F or higher. Heat is worst around midday, so plan indoor activities between 11 am and 3 pm.
Cubans refer to this time of day as when "dogs don't come after their master." And when you do venture outside, bring lots of water and sunscreen!
Precipitation in the wet season
Spoiler alert: there's a reason it's called the wet season!
During this time, Cuba experiences most of its rain, getting anywhere from 4.7 to 6.7 inches of rain each month between June and September.
Daily thunderstorms are pretty common, especially during the afternoon. Expect the weather to worsen in late summer when hurricane season kicks off.
Sunshine and beaches in the wet season
Although you're more likely to see dark clouds during the wet season, sunshine and blue skies are still plentiful.
Beaches are the place to be during Cuba's wet season. The warm water and the trade winds are gentle so that you can look forward to idyllic days of swimming and relaxation.
Marine life is also pretty quiet during this time, so you won't have to worry about jellyfish, algae, or seaweed ruining the view.
Mornings and early evenings are perfect for beachgoers, but watch out for dark clouds, rain, and choppy waters around midday. Stay safe by hopping out of the water as soon as you notice dark clouds or lightning on the horizon!
Read our ranking of the best beaches in Cuba for more tips about enjoying your summer vacation in Cuba.
Hurricanes in the wet season
Hurricanes usually make their appearance at the tail end of the rainy season. You're most likely to experience a hurricane from mid-August through the end of October.
Mosquitoes in the wet season
Prepare for mosquitoes — lots of them. Mosquitoes breed when the weather is hot and damp, so Cuba's wet season is their favorite time of year.
You won't see as many mosquitoes on the beaches, but you're sure to run into them if you leave the coast for the cities and countryside.
Remember that mosquitoes aren't just annoying; they can also harbor diseases like Zika or dengue.
Don't panic. Cuba is generally safe. Just pack lots of bug spray to keep them away. If you plan to camp outside, bringing a mosquito net is also a good idea.
Food in the wet season
Most fresh vegetables become scarce or frozen at buffets in the wet season, but fruits are in vogue. Mango, pineapple, avocado, mamey, banana, watermelon, papaya, and even greens like kimbombó, fava beans, pumpkin, and sweet potato are easy to find.
A steady drinking water supply is critical to surviving Cuba's steamy wet season. Drinkable water is relatively scarce in Cuba, and we don't recommend drinking tap water. Bottled water is hard to come by, even in the big cities, and virtually unheard of if you venture deep into the countryside.
This will require you to plan ahead. A reusable water bottle with a built-in filter will be your best traveling companion.
Important events in the wet season
Cuba's rainy season isn't quite as busy as the dry season. However, there are still plenty of exciting festivals and cultural events. Here's what we recommend checking out:
International Workers' Day (May)
Carnival (August)
Days of Cuban Culture (October-November)
Havana International Ballet Festival (October-November)
Visiting Cuba in the Dry Season (November to April)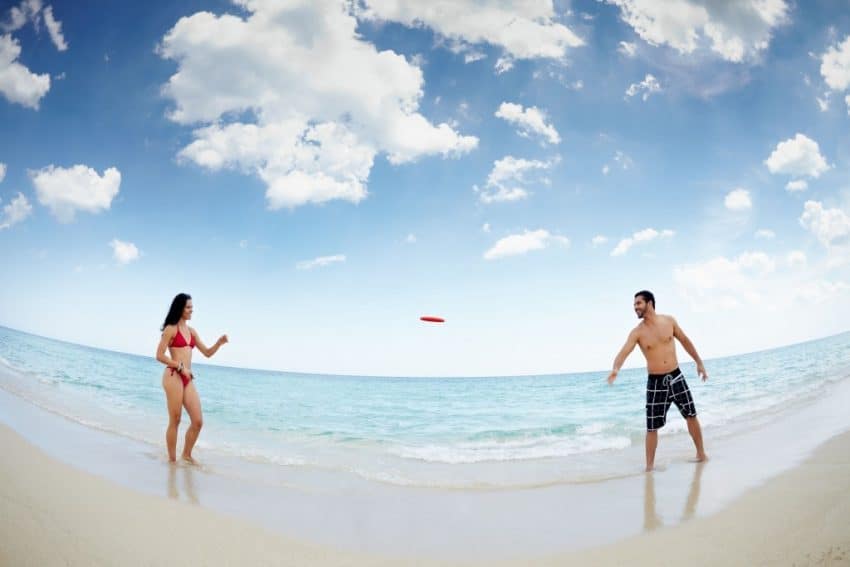 If you don't visit during the rainy season, you'll be traveling in Cuba's other season: the dry season. This occurs from November through April and is characterized by dryer, cooler weather.
Average temperatures and humidity in the dry season
The dry season brings cooler weather to Cuba. The average temperature from April to May is 78 degrees, while Cuba's coolest months, December to March, hover around 72 degrees.
Temperatures fluctuate more during the dry season as cold fronts sweep down from the Eastern United States, so you may want to bring a light jacket or sweater.
Precipitation in the dry season
Did you know that Cuba only gets 30% of its annual rainfall during the dry season? That means precipitation is low, and storms are infrequent.
Sunshine and beaches in the dry season
Since Cuba doesn't get much rain during the dry season, you can expect consistently clear, sunny skies. While the temperatures are cooler, the sun is still intense, so we recommend slathering on sunscreen when you head out.
One downside is that marine life also loves the dry season. Jellyfish swim near the coast and won't hesitate to give you a venomous poke if you accidentally swim too close. Seaweed and algae will roll in one tide and wash up on the beaches.
Hurricanes in the dry season
Hurricanes during the dry season are exceedingly rare. You're most likely to experience a hurricane in Cuba between August and October, so it's safe to say your trip will be hurricane-free if you travel during spring or winter.
Mosquitoes in the dry season
Mosquitoes are big fans of humidity, so you won't see as many during the dry season. However, remember that "fewer mosquitoes" doesn't mean "no mosquitoes." Cuba is a sub-tropical Caribbean island, so its warmth is favorable to year-long insect populations.
Food in the dry season
The dry season will be the best time to visit Cuba if you love fresh vegetables. This is the high run for harvesting. Lots of local greens become inexpensive delicacies… at least for the visitor´s pockets.
As a guest in a casa particular or Airbnb in Cuba, you can surely ask for red tomatoes, sweet peppers, cabbage, cucumbers, onions, and carrots. Salads, juices, and natural covers for the face and red skin will make you delighted.
If you love seafood, you'll be pleased to hear that Cuba's lobster season runs from June to February, so you can get your shellfish fix.
Important events in the dry season
There are plenty of exciting festivals and events to enjoy during Cuba's dry season. These are all excellent choices:
Old Havana: City in Movement (urban dance festival)
Havana Biennial (every two years)
Feria Internacional Cubadisco
Days of Cuban Culture (October-November)
Havana International Ballet Festival (October-November)
Havana International Jazz Festival (December)
International Festival of New Latin American Film (December)
During the dry season, you also get to appreciate popular Cuban traditions during Christmas and New Year's Eve.
The Cheapest Time to Visit Cuba
As a rule of thumb, the rainy season (May to October) is typically the cheapest time to travel to Cuba.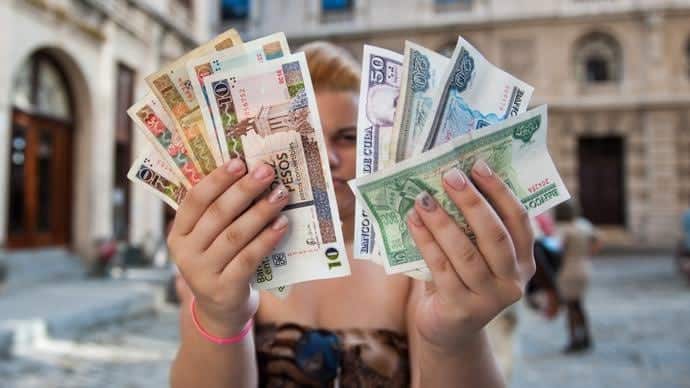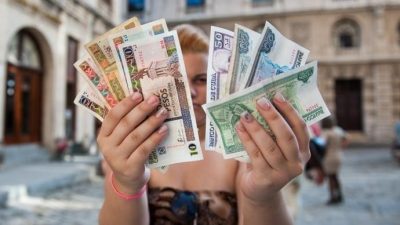 Your trip budget may vary depending on when you choose to visit Cuba.
Some travel costs to Cuba remain similar during most of the year, such as the cost of food and drinks, private transportation, Viazul buses, Internet, and entertainment.
Others, like the cost of flights and accommodations, may significantly increase depending on the travel season.
Peak season in Cuba (December to March, July, and August)
Flight prices: Prices run between $400 and $500 from the U.S. to Cuba. Traveling from the east coast of the USA is typically cheaper than the west coast.
Casas particulares: Casas fill up quickly, and you won't see many vacancies, so booking your room well in advance is wise. If you can get a room, it'll cost around $25/night.
Hotels: Like casas, hotels fill up quickly during peak season. A room in luxury resorts can run anywhere from $200 to $800 a night.
Shoulder season in Cuba (April, May, June, and November)
Flight prices: Ticket prices start between $300 and $350.
Casa particulares: Rooms are easier to find than during peak season, but we still recommend booking ahead of time. Nightly rates will cost roughly $25/night.
Hotels: $150-450 a night is pretty common.
Low season in Cuba (September and October)
Flight prices: Flights are more affordable at $250 to $300.
Casas particulares: Rooms are cheaper at around $20/night and much easier to find, even in popular areas like Havana. This is the perfect time for last-minute travelers.
Hotels: Vacancies are more common, but prices still run between $150 and $350/night.
We also recommend finding plane tickets and accommodations in Cuba on Skyscanner.
What Is the Best Time to Visit Cuba?
All facts about Cuba considered, the best time to visit Cuba is during the dry season (November to April). Specifically, March has been the most popular month to travel to Cuba for the last 5 years.
Sunny skies, consistently warm temperatures, and low humidity make traveling during the dry season fun and easy. This is especially true if you plan to leave behind the beaches and tackle urban travel or inland hiking. You'll be grateful for the lack of thunderstorms and swarms of hungry mosquitoes!
In fact, you'll have plenty of opportunities to immerse yourself in outdoor activities, whether exploring the cities, hiking in the Sierra Maestra, or enjoying the countryside on horseback. Take a look at some of the exciting guided tours offered by Tour Republic.
A Word of Caution: The Worst Time to Visit Cuba
The "worst" time to visit Cuba is at the end of the rainy season when hurricanes start popping up on the map.
To avoid the risk of hurricanes, avoid traveling to Cuba from mid-August through October. Even if you don't experience a hurricane, the weather will be scorching and humid, limiting what you can comfortably do outside.
When Should You Visit Cuba?
Cuba is an all-around awesome place to visit, so the best time to go to Cuba depends on what kind of trip you want to have. Your daily activities, budget, and even the fresh foods you eat will depend on the season. In either case, this list will help you decide the best time to visit Cuba for your upcoming trip.
So, when do you think is the best time to visit Cuba? Let us know in the comments!
Essential Travel Logistics For Cuba
Cuban Tourist Card – If your Cuban Tourist Card (a.k.a Cuban Tourist Visa) isn't bundled into your airline ticket or travel package, buy it only through EasyTouristCard. 
Travel Health Insurance – Travel medical insurance is an entry requirement for Cuba, so you can't skip it. Travelers can get travel health insurance for Cuba via Insubuy. Travel protection benefits such as trip interruption and cancellation, baggage delay insurance, etc., are not required.
Essential Items to Pack – Bring the essential travel necessities that you may not be able to get in Cuba:
Read our complete packing list for Cuba.
Find Accommodations – Find hotels or casas particulares (private accommodations) on Skyscanner, which lists thousands of accommodations available in Cuba.
Book Your Flight – Book cheap flights to Cuba on Skyscanner, our favorite flight search engine to find deals on flights to Cuba.