Cuba offers spectacular off-the-beaten-path opportunities, from stunning natural beaches and landscapes to colonial cities with fascinating culture and traditions. Being one of the least explored destinations in Latin America, the island is not short of a surprise for budget backpackers. Backpacking Cuba can certainly fill you with memories of epic adventures.
In this article, you will learn everything about backpacking in Cuba!
Backpacking Cuba Activities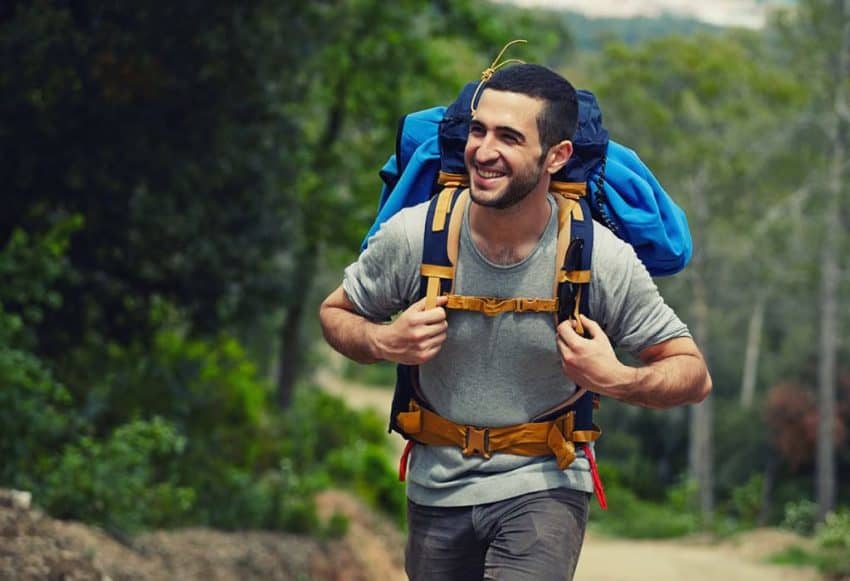 Wild camping in Cuba
Outside of Cuba's large cities are miles and miles of wilderness and smaller villages waiting to be explored. If you choose to bring a tent, you can set it up in a location of your choice.
Be aware that although many locations are safe to camp on, private landowners might not appreciate you pitching a tent on their property. If you're unsure, it's better to ask so you don't run into an awkward situation.
Keep in mind that camping at higher elevations is more comfortable than sleeping in the lowlands or near the coast. Cuba is hot, humid, and filled with mosquitos. Higher elevation areas like the Sierra Maestra mountains offer cooler air, breezes, and fewer insects than the lowlands.
And wherever you choose to camp, follow the "leave no trace principles" by cleaning up after yourself and leaving no trash behind!
Horse riding in Cuba
Horseback riding is a viral activity for tourists in Cuba, especially as you leave the lights of the cities behind and venture deeper into the countryside. Horse riding is also affordable, starting at 5 USD/hour.
Remember that the season you travel during may affect horseback riding; Cuba experiences heavy rainfall during the rainy season, so tours may have limited hours during that time.
You can ride horses in many parts of Cuba, but the Viñales national park has the best. Trinidad is a close second, thanks to its beaches, waterfalls, and unbeatable views in Valle de Los Ingenios.
Rock climbing in Cuba
Cuba's landscape features beautiful, unique rock formations that create a genuinely memorable rock climbing experience.
You can find Cuba's best rock climbing at the legendary Viñales national park, a World Heritage Site located in the mountainous western province of Pinar del Rio. Viñales' combination of high-grade limestone, accessibility, and stunning views secures Cuba's designation as the best Caribbean country for rock climbing.
Hiking in Cuba
Hiking in Cuba was once heavily restricted, but the government recently opened the scenic countryside to hikers and adventurers. Until recently, visitors weren't allowed into nature reserves and national parks, but all that has changed in recent years.
However, guides are still necessary for most areas, except for Viñales. Many trails are still quite rugged, so expect a challenging infrastructure with natural trails and few signs or information.
Adventurers will enjoy the challenge of the Sierra Maestra mountain range, which boasts the highest peaks on the island, in addition to its historical legacy during the Cuban Revolution. The best place to access the mountains is at Turquino national park near Santiago de Cuba.
Bird watching in Cuba
As the largest nation in the West Indies, Cuba is home to over 372 species of birds, 26 of which can only be found in Cuba.
The variety of bird species can be attributed to Cuba's many habitats, ranging from tropical to wetlands and forests. Cuba's bird-watching hotspots include La Güira national park, the Las Terrazas eco-tourism reserve, and the biosphere reserve at Ciénaga de Zapata.
Scuba diving in Cuba
Cuba is a scuba diver's paradise. Due to its history, Cuba is less developed than neighboring islands and has many pristine scuba diving spots to explore.
Cuba's fishing industry is not as intense as other islands in the Caribbean, so you'll encounter many more native fish species in their natural habitats. Cuba's untouched reefs are truly dazzling!
Here are the top 6 scuba diving spots in Cuba:
Diving in Maria la Gorda
Dive Along Punta Frances: Cuba's Fabled Pirate Coast
Jardines de la Reina Marine Park
Scuba Diving in Cayo Largo
Jardines del Rey and Cayo Coco
Bahía de Cochinos (Yes, that Bay of Pigs)
Cycling in Cuba
Biking is a great way to experience Cuba since taking taxis can add up.
Visitors to Cuba use bikes for both transportation and entertainment. For example, cruising around Havana on a bike can help you cover the ground faster than walking. But it also gives you an excellent opportunity to check out many of the sites in the city. If you prefer guided activities, you can also join a bike tour group like these offered by Tour Republic.
Sancti Spiritus is a small town that doesn't get much tourist traffic but is the starting point of a beautiful bike trail that heads toward Trinidad. It puts you in the shadow of the Sierra del Escambray mountains.
Holguin balances grassy hills and idyllic fields with stunning beaches. Highlights include the port town of Gibara and the beaches at Guardalavaca.
Backpacking Itineraries for Cuba (From Havana)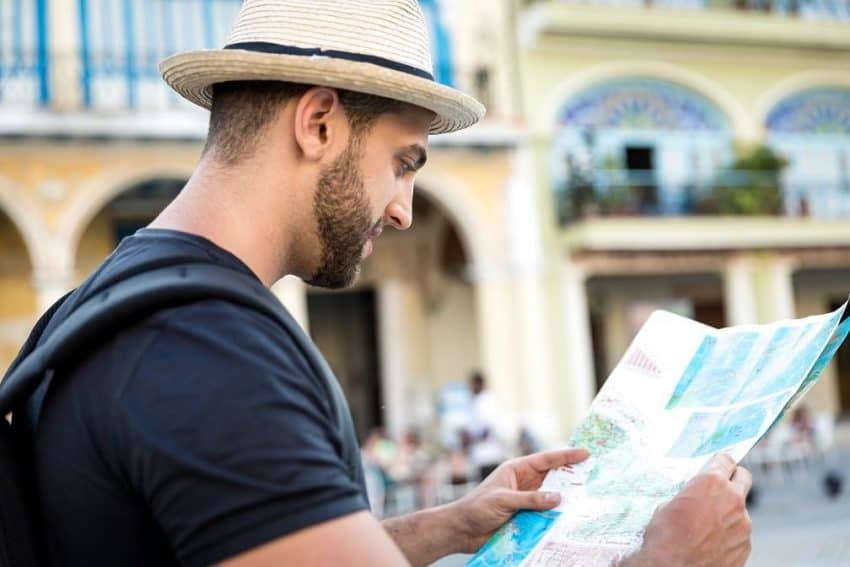 Weekend itinerary in Cuba
With just a weekend in Cuba, Havana has plenty to explore. Since you only have 48 hours, be sure to focus on quality over quantity!
Places to visit during a weekend in Havana:
Parque Central y El Capitolio
Habana Vieja and surroundings (Plaza Vieja, Convento de San Francisco de Asís, Plaza de Armas, Catedral de La Habana)
El Malecón
Ceremonia del Cañonazo en la Fortaleza de San Carlos de La Cabaña
Plaza de la Revolución
Museo de Bellas Artes (Fine Arts Museum)
Fusterlandia
Explore the nightlife: Fábrica de Arte Cubano
1-week itinerary in Cuba
If you have a whole week in Cuba, you can get a taste of Havana in addition to having enough time to explore nearby areas of interest like Viñales and Trinidad.
Havana -> Viñales -> Trinidad
1) Havana:
2) Vinales:
Horseback riding
Tobacco farm tour
Hiking or mountain climbing in the limestone mountains
3) Trinidad:
Waterfall hikes
Playa Ancón for beach time!
2-week itinerary in Cuba
A full 14 days in Cuba means you have enough time to explore cities, beaches, and mountains.
After completing the activities mentioned in the 1-week itinerary, you'll strike out to see Cienfuegos and Parque Nacional Ciénaga de Zapata.
Havana -> Viñales -> Trinidad -> Cienfuegos -> Parque Nacional Ciénaga de Zapata
4) Cienfuegos:
Castillo de Jagua
Teatro Tomás Terry
Cementerio La Reina
5) Parque Nacional Ciénaga de Zapata
Hire a guide and some horses to immerse yourself in this legendary park.
3-week itinerary in Cuba
Three weeks in Cuba is enough time to explore a vast portion of the entire country.
Havana -> Viñales -> Trinidad -> Cienfuegos -> Parque Nacional Ciénaga de Zapata -> Bay of Pigs -> Rancho Luna -> Santa Clara -> Santiago de Cuba
6) Bay of Pigs:
Playa Máquina
Snorkeling at Cueva de los Peces
Península de Zapata (National Park)
Criadero De Cocodrilos (Croc farm)
7) Rancho Luna:
Rancho Luna beach
Guanaroca lagoon
8) Santa Clara:
Parque Leoncio Vidal
Teatro La Caridad
Catedral de Santa Clara de Asís
Mausoleo del Che Guevara
Fábrica de Tabacos Constantino Pérez Carrodegua
9) Santiago de Cuba:
Castillo de San Pedro de la Roca
Parque Céspedes
Cementerio de Santa Ifigenia
Plaza de la Revolución
Day trips to La Gran Piedra and Basílica de Nuestra Señora de la Caridad del Cobre
Transportation Options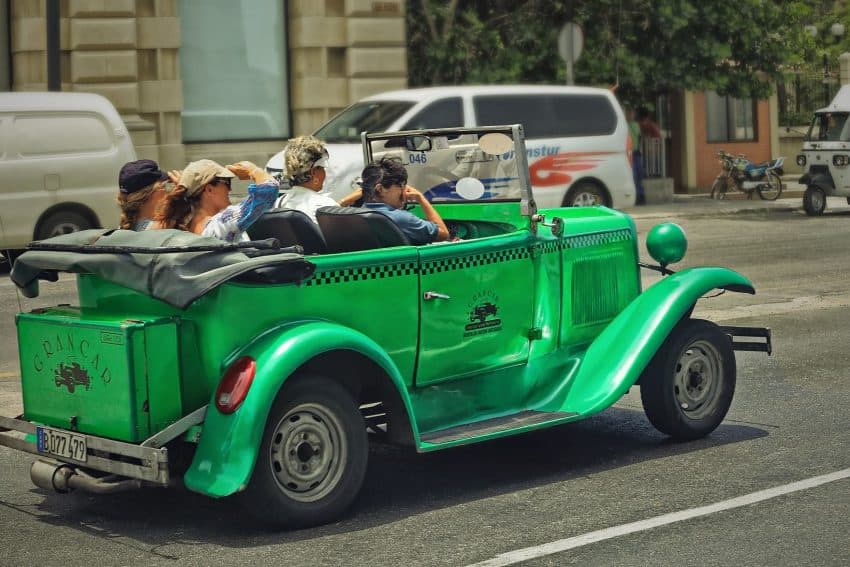 State taxis (short rides)
Cuba's state taxis are official taxis owned and operated by the Cuban government.
You'll notice that there's a difference in quality among state taxis. "Newer" state taxis are typically Asian imports and have modern amenities like air conditioning in addition to providing smoother rides. Old model taxis are older Russian imports without the advantages of modern vehicles.
While both old and new taxis will get you to your destination, newer model taxis may charge a bit more.
Taxis charge 1.50-3 USD/kilopmeter.
Private taxis or almendrones (short rides)
Cuba's private taxis, also known as almendrones, are owned and operated by private taxi drivers. They're the colorful vintage American cars you see cruising up and down the streets, which is one of the most interesting facts about Cuba.
Although many almendrones typically follow a fixed route, you can hire a driver to take you anywhere in the city. Rates usually fall anywhere between 10-20 USD.
Buses (intercity rides)
Viazul buses are a simple, affordable way to get around in Cuba. You should get your ticket well in advance through Viazul's website. Please, print your receipt and arrive at least an hour before departure! Check out our step-by-step guide to booking a Viazul bus in Cuba.
Domestic flights
Domestic flights may be your best option if your trip includes traveling long distances within Cuba, like from Havana Airport to Santiago de Cuba.
Most flights connect to large cities like Havana or Santiago de Cuba. However, you can still reach smaller cities by plane, like Baracoa Bayamo, Guantanamo, and Nueva Gerona.
Ticket prices can cost from 90 USD on the low end to 140 USD on the higher end. You can compare prices and book tickets here.
Trains
Trains are also an option for getting around Cuba, but they're not as reliable as buses or domestic flights.
Passengers report widespread delays due to fuel shortages, aging trains, and old infrastructure. If you're not in a hurry to be in a particular place on time, then trains are still scenic and affordable, but most are really in bad shape.
If you choose to travel by train, consider that you must pay for tickets in cash and that most trains (even overnight trains) don't provide meals or snacks. Check train timetables here.
Hitchhiking in Cuba
Hitchhiking is a popular way to travel around Cuba (for locals). Low crime rates and low vehicle ownership have created a thriving hitchhiking scene. Hitchhiking is so common that you can find "amarillos" (traffic controllers) organizing hitchhiking in large cities like Havana.
Hitchhiking in Cuba is legal and relatively safe, as long as you follow your common sense. Rides typically cost 2-20 USD, depending on how far you need to travel.
Renting a Car in Cuba
Renting a Car in Cuba is the most expensive option. Not only are they expensive (they start at 69 USD/day), but they could be impossible to get in advance.
Daily Budget
Generally, you should expect to spend 50 – 120 USD/day, excluding flight tickets. Below are the most common costs in Cuba:
Accommodation – On average, most people pay between 20 to 50 USD a night in a "casa particular" or Airbnb in Cuba. Most city hotels start at 50 USD/night, while resorts can go as high as 800 USD/night. For availability, check out Skyscanner.
Transportation – As discussed earlier, transportation costs vary according to the means of transportation you use:
Taxis start at 1 USD/kilometer.
"Almendrones" will charge 10-20 USD for a short ride.
Tickets for inter-municipal Viazul buses range from 6 to 51 USD.
Long haul private transfers start at 120+ USD.
Train tickets cost 3-7 USD.
Don't expect hitchhiking to be free. Some drives can cost up to 20 USD.
Food – homemade breakfast costs around 5-12 USD, while a meal at a sit-down restaurant is anywhere from 10 to 20 USD.
Drinks – A 1.50 liter bottled water costs 3 USD, coffee can be as high as 1.50 USD, and most alcoholic drinks are between 3-7 USD.
Internet – using a Nauta Card, expect to pay 0.50 USD/hour.
For a full breakdown, check out our travel budget for Cuba and our tipping guide for Cuba.
The Packing Checklist for Backpacking Cuba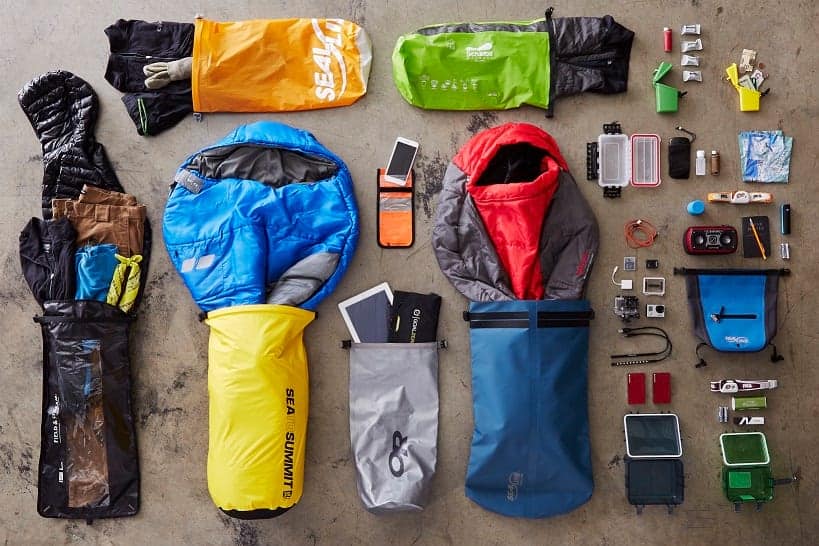 Like any other backpacking trip, you have to stay organized and prepared. Here are some essential items that should be part of your backpacking checklist to Cuba:
Additionally, you should consider installing some offline apps that will make your days easier in Cuba. This is especially important because you can't rely on Internet connectivity in Cuba. Here are a few useful offline apps for your backpacking Cuba adventure:
Practical Tips for Backpacking Cuba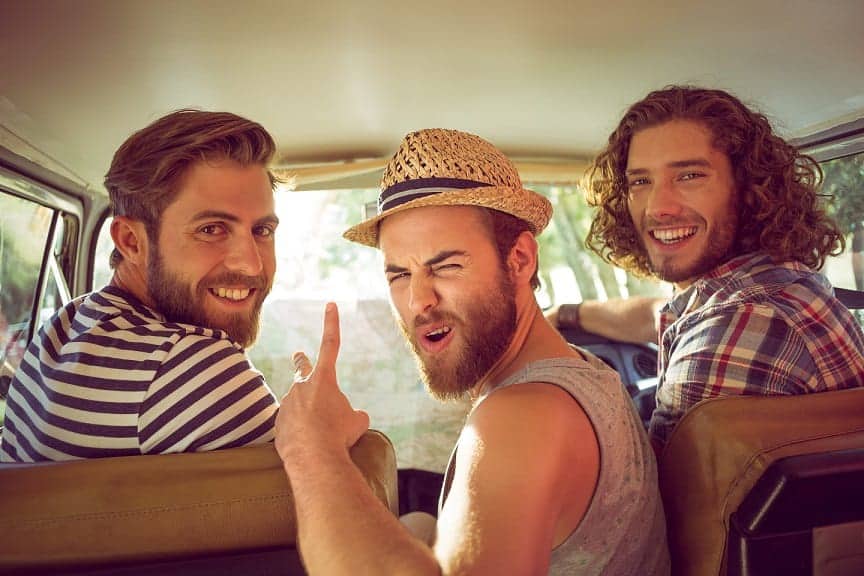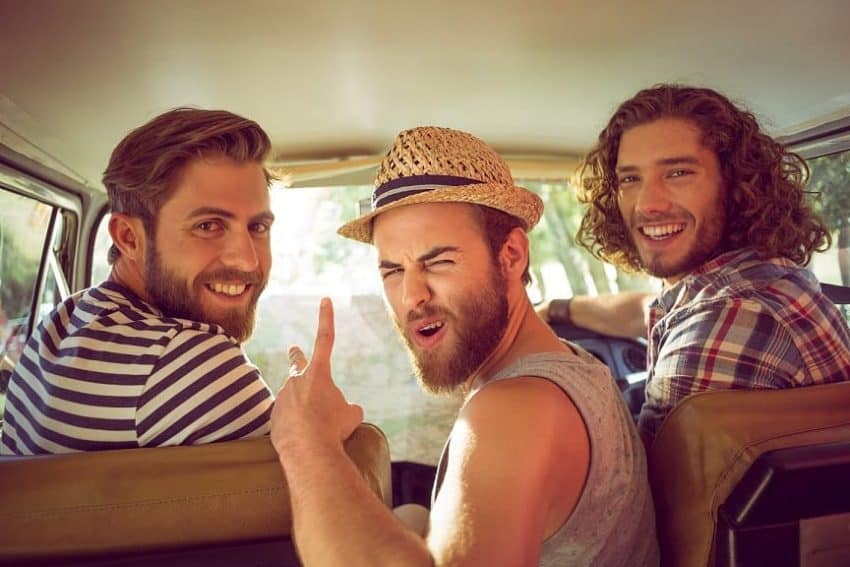 Get travel health insurance
All visitors to Cuba are required to have travel medical insurance. We recommend you get it from Insubuy, the cheapest and most convenient provider. Beyond simply fulfilling a requirement, travel insurance also keeps you covered in case of a medical emergency, injury, or illness.
Don't rely on the Internet
In today's high-tech world, people are used to having internet everywhere they go. Cuba is a different story.
Cuba technically has internet, but Cuban internet can be challenging to access, limited to specific locations, slow, and expensive. Expect to rely on old-fashioned paper maps, travel guides, Spanish phrasebooks, and word of mouth from trustworthy locals. Check out our Cuban internet guide to learn more!
Don't drink tap water
Avoid drinking tap water during your stay in Cuba.
Like almost any other foreign country, Cuba's drinking water is home to its native bacteria and microorganisms. A visitor's stomach won't be attuned to the native bacteria and could become ill from drinking the water.
Tap water from upscale resorts might be alright, but don't try your luck at a small cafeteria. Instead, stick to bottled water or pack a bottle with a built-in filter.
Protect against mosquitoes
Cuba is known for its hot, humid, damp weather. This type of weather, while great for swimming and adventuring, also leads to heavy insect activity.
Mosquitoes and flies are common across the island. They can be vectors for diseases like malaria, dengue fever, and the Zika virus. Bring a powerful insect repellant with you to avoid eating alive by insects.
Also, try to visit Cuba in the dry season, when humidity is lower and there are fewer bugs and mosquitoes. However, costs can be higher during this popular time to visit Cuba.
Keep your luggage locked
You'll probably leave your luggage in your room at a hotel or casa familiar during your stay in Cuba. While Cuba's crime levels are low compared to other countries in the Caribbean, thefts still can and do occur from time to time.
To avoid returning to your room to discover your belongings have been picked over, secure your bag with a TSA lock.
Be aware of currency scams and pickpockets
Cuba's crime rates are low, and some of the most common crimes (especially those that target tourists) are scams and pickpockets.
Scams often involve tricking tourists with the confusing Cuban currency system. Double-check to ensure you receive the correct currency when purchasing anything in Cuba. The CUP is the only currency in Cuba, and the CUC was just eliminated!
Avoid slums
Like all countries, Cuba has its nice areas and its not-so-nice areas.
Slums can be dangerous, especially for tourists, since you can fall victim to crimes more easily than in nicer, better-policed areas.
Slums are most common in large urban cities like Havana. If you visit Havana, avoid rough neighborhoods like Guanabacoa, Centro Habana, and Marianao.
If you find yourself in a bad situation, a handy travel whistle can summon help!
Share your trip with trusted locals or reputable guides
Cuba is filled with guided tours and excursions, but only some are legitimate. Only hire guides through reputable tour groups and travel agencies to avoid scamming.
Learn some Spanish
Cuba is a Spanish-speaking country, so you should expect to have many opportunities to speak some Spanish of your own. Plus, Cubans appreciate it when visitors try to speak the local language.
You don't need to be fluent in Spanish to navigate Cuba. Instead, you can pick up a Spanish-English phrasebook and dictionary to guide you.
If traveling from the US, stick to private
Can Americans travel to Cuba? Yes, they can, mainly through the Support for the Cuban People license. But they are subject to additional travel restrictions, including prohibiting spending money at certain state facilities. To be safe, stick to private services when possible.
Are Your Bags Packed Yet?
Backpacking Cuba is a simple, safe, and affordable way to get around the island. All you have to do is pack up your essentials, and you're ready to explore Cuba's many cities, national parks, beaches, and more.
Are you planning a backpacking trip to Cuba? Let us know in the comments!
Essential Travel Logistics For Cuba
Cuban Tourist Card – If your Cuban Tourist Card (a.k.a Cuban Tourist Visa) isn't bundled into your airline ticket or travel package, buy it only through EasyTouristCard. 
Travel Health Insurance – Travel medical insurance is an entry requirement for Cuba, so you can't skip it. Travelers can get travel health insurance for Cuba via Insubuy. Travel protection benefits such as trip interruption and cancellation, baggage delay insurance, etc., are not required.
Essential Items to Pack – Bring the essential travel necessities that you may not be able to get in Cuba:
Read our complete packing list for Cuba.
Find Accommodations – Find hotels or casas particulares (private accommodations) on Skyscanner, which lists thousands of accommodations available in Cuba.
Book Your Flight – Book cheap flights to Cuba on Skyscanner, our favorite flight search engine to find deals on flights to Cuba.